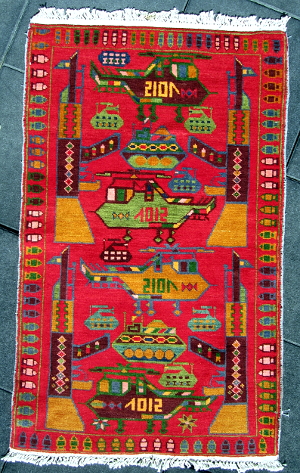 Red Rug with Bullet Border
Excellent new condition. Like the other Red Rugs currently available on WarRug.com these rugs have been in a dealer's warehouse since they were woven in 1990's.
The green and red combination in this rug makes it unique and outstanding. Also the small patterns within the different images tie the whole rug together. Also the small tanks are one of the best images in all red rugs.

ID: 1559

$1850

38 x 61 inches
96 x 155 cm