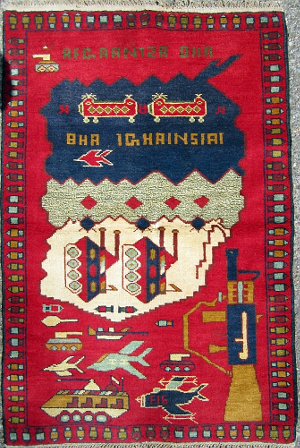 Red Tora Bora with Tanks
The wool is better in these second generation Large Tora Bora rugs. The initial group laid flat, but the wool was lesser quality. This wool is fluffier and stands up better. Along with the pattern, there are speckled green mountains.
Text says 'Afghanistan' in tan on red at the top.
ID: 1517

$1750

39 x 58 inches
99 x 148 cm