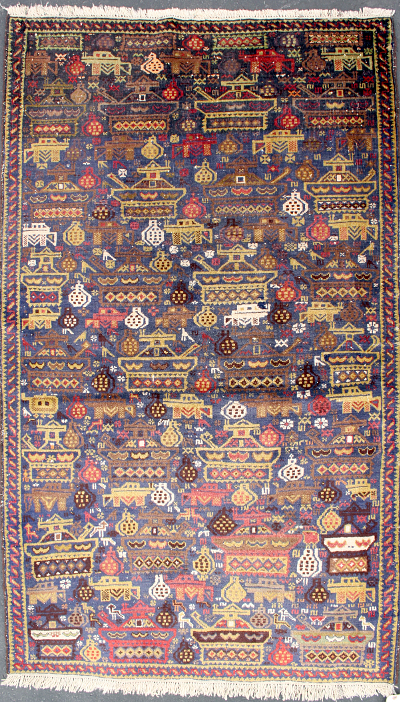 Rows of Small Weapons White Grenade War Rug
The latest and best photos are at the bottom.
This is a very textural rug. There is little negative space, rows of tanks, grenades, rifles, and small animals fill most of the space all the way up to the thin zig-zag border.
The bright white used in the grenades and rifles makes them pop from the otherwise dark colors of the rug. About 1/6 of the way up the rug, the background shifts from blue to a very dark navy, almost black.
ID: 1398

$3500

42 x 72 inches
107 x 183 cm