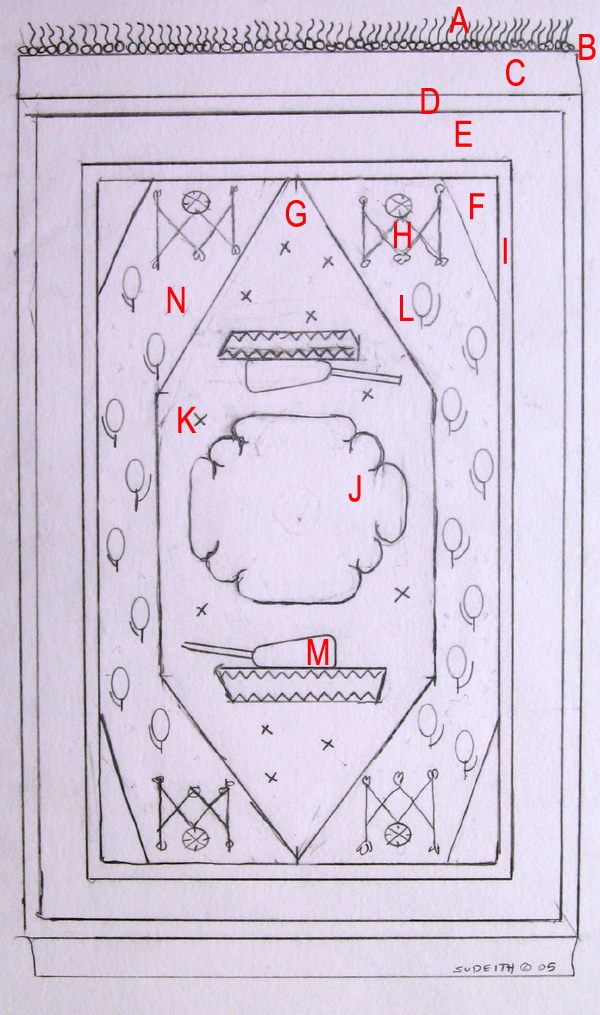 Outer guard stripe, minor border
Spandrel
Lozenge. The whole six sided form sitting on the field (N) is a primary design element.
Secondary design element. Different from motifs in that they are integral parts of traditional patterns.
Inner guard stripe, minor border (paired with D)
Medalion. Primary design element.
Tertiary Motif, pencil x's
Field, this is the background between border and medalion.