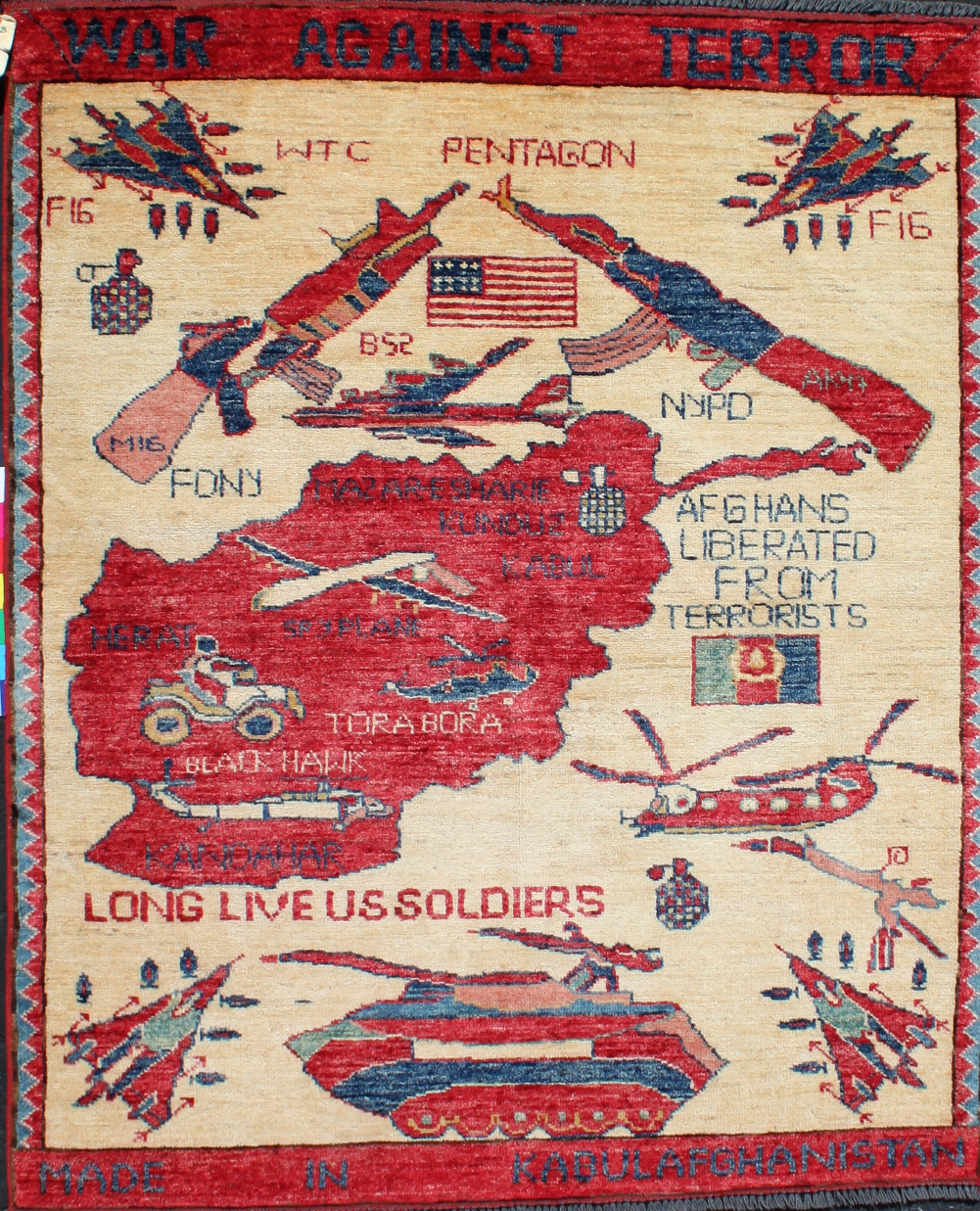 Original, 2002, War On Terror War Rug #1368
Exhibited at:

ID# 1368
Date: 2002
Price:$ 2500
Size 45 x 41 inches
(113 X104 cm)
Knots/Inch:
8 h X 9
Origin: Afghanistan
Style: -"Afghan Kazak" War Rugs,
Other examples of this style
Tribe: Unknown
Rugs of the same style, Afghan Kazak, were proposed as official gifts from US government. A variety of new and unique imagery is present on this rug; man on an ATV, predator drones, and the labeled jets and helicopters are all striking and detailed.
The unity of the Afghans and the US is symbolized by the crossed AK-47 and the M-16 (both weapon types noted on stock).
Similar to this rug.
Wool: Very soft, vegetable dyed handspun
Sheen: Pretty shiny
Handle: Stiff but flexible
Selvedge: 2 cord red wool
Fringe: Red and grey wool plainweave with black cotton thread persian closure
Pile: 5 mm
Warp: Grey 2S1Z wool
Weft: White cotton
Warp Depression:30 degrees to Full