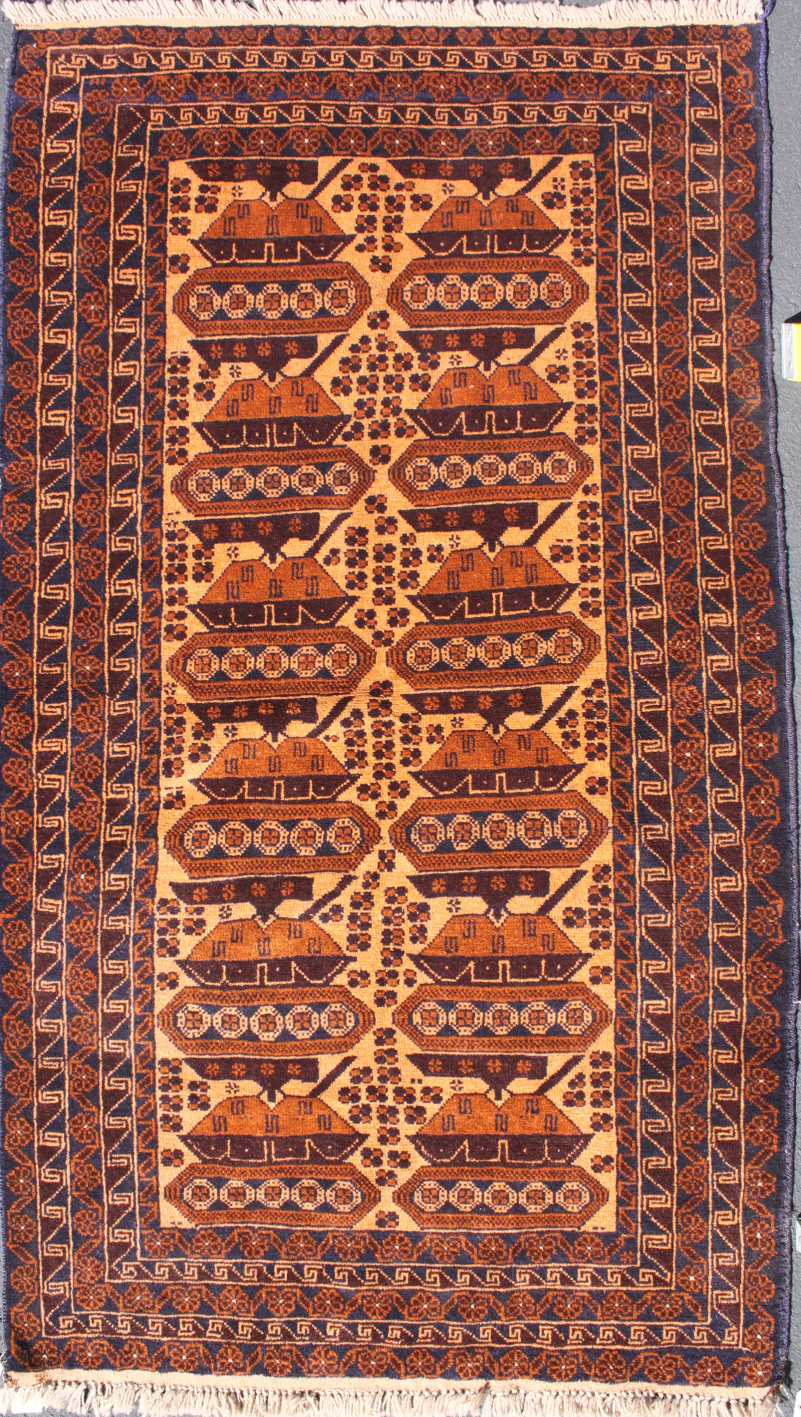 Classic and Vintage Ten Tank War Rug
Exhibited at:

This blue and orange ten tank (it actually has 12 tanks) war rug has an orangey hue to it, especially in the field. The border consists of five thinner borders alternating between brown wave-shapes and chains of brown and orange flowers.
Similar to this rug but more standard quality.
Wool: Soft
Sheen: Shiny
Handle: Floppy
Selvedge: Braided blue wool with good coverage
Fringe: Orange and naturally colored wool plain weave with overhand knots
Pile: 6mm
Warp: 2S naturally colored wool
Weft: Blue wool
Warp Depression:Not depressed