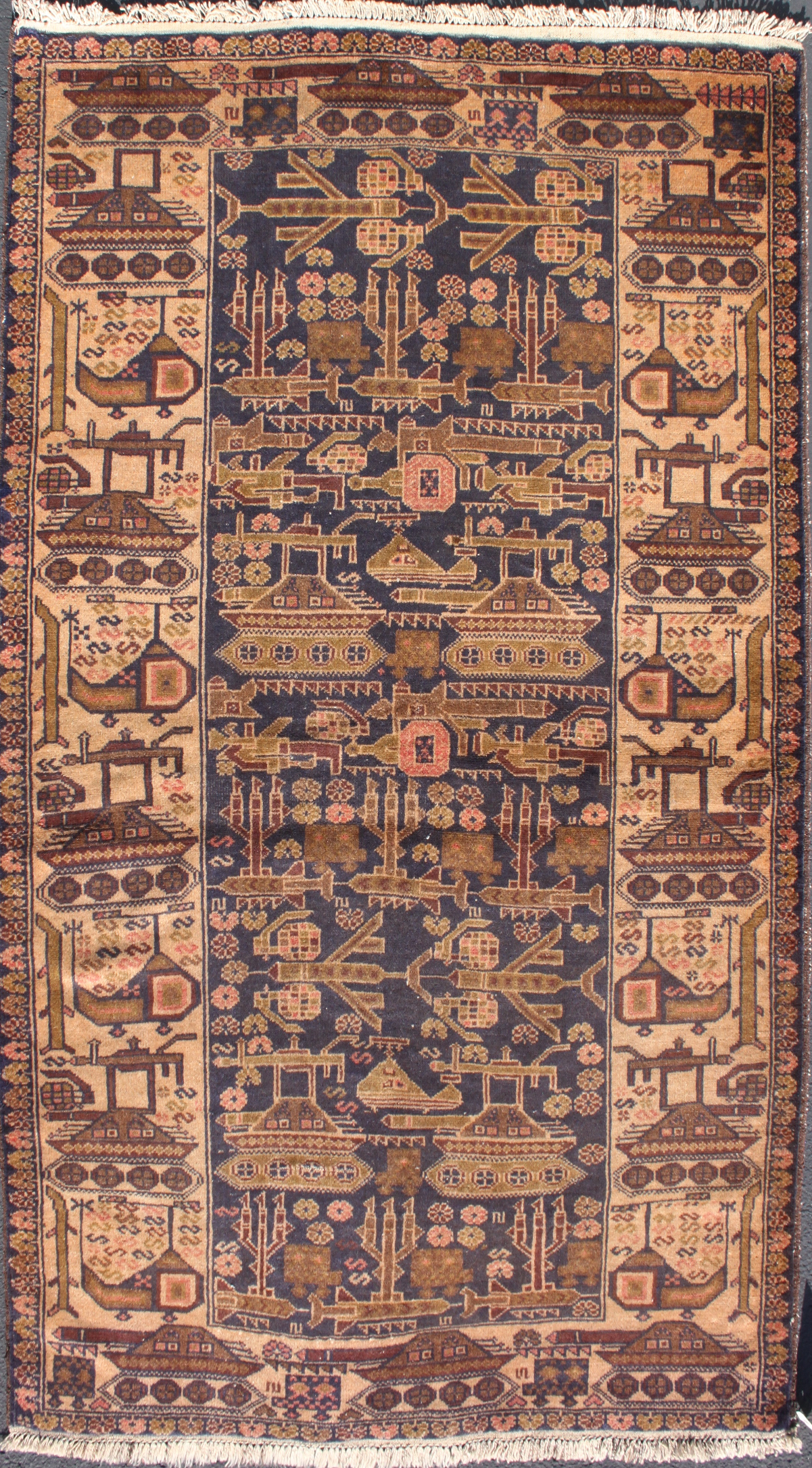 Washed Pixelated Weapons War Rug
Exhibited at:

ID# 1623
Date: 1980's, likely early 1980's
Price:$ 3259
Size 46 x 81 inches
(117 X206 cm)
Knots/Inch:
7 h X 8
Origin: Afghanistan
Style: -Pixilated War Rugs,
Other examples of this style
Tribe: Zakini
The figures and motifs are pixelated and stylized. The different rows of weapons are separated by jagged lines. The border is made up of alternating tanks, rifles, and helicopters. The flowery guard stripe on the left side of the rug appears to be stretched compared to the stripe on the right.

This earthy rug appears to have been washed in a special dark wash.
Wool: Soft, dark wash
Sheen: Shiny
Handle: Medium flop
Selvedge: Tightly braided brown goat hair with good coverage
Fringe: Reduced kilim with grey cotton persian closure
Pile: 6mm
Warp: Brown and naturally colored wool
Weft: Grey cotton thread
Warp Depression:Slight depression