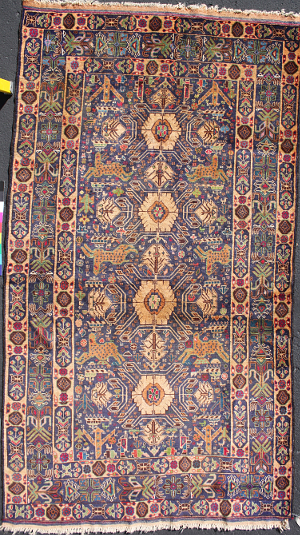 Old Herati War Rug with Candy Cane Helicopters
1980s, best quality Herati war rug with subtle weapons and jumping deer.
This rug features a variety of beautiful colors and motifs. The jumping spotted deer with large blue ears are juxtaposed with the helicopters and jets shown elsewhere on the rug. Nine alternating medallions run down the center of the rug, the four larger medallions produce smaller plant-shaped medallions on either side. The negative space is filled with a variety of small birds, geometric shapes, and symbols.
The border is composed of a variety of small classic motifs, outlined in bright greens and oranges. The two secondary borders feature similar motifs.
1420