" thanks for the rug - it looks great and we're very happy with it. the animals seem to love it also, which might not be such a great thing," June 2009
"..a professor in anthropology here saw a bunch of ... the rug images ...and he would love to use one for an illustration in his book" May 2007
"My rug arrived today. I love it! " - June 2007
"It's a very nice heft and a lovely rug. Thank you. " April 2016
"The rugs arrived and are fabulous. Friends are stopping by hourly to see them. All love them." - June 2010
&quot I am very pleased with it and I¹m sure my wife will love it. .Thank you so much for your prompt and courteous service. " - December 2007
"When I opened the package..., I literally began shrieking with delight. I carefully unrolled and examined each of them. I was completely thrilled and must have said, "Oh my God!" at least five hundred times. " -B.B.
"Thank you for the rugs which I received and still enjoy. " -VW
"I love love my rugs. Even though love and war are not supposed to go together. " -N.S.
"Thanks. It's an amazing rug!" -M.M.
"We are very happy with the rug....we are hoping to purchase an additional piece here and there." -G.A.
"got it and I like it." -P.C.
"We love our war rug!!!! My parents think it is incredible." - P.W.
"He LOVES it and I do too--though for different reasons. He loves all of the weapons, helicopters, etc., the symbolism and that there is such a thing as an Afghan war rug. I love the colors, the symbolism, the quality of the workmanship and the fiber. ... After seeing this rug in person, I am sure that both of us will have trouble looking at anything of lesser quality. " -T.R.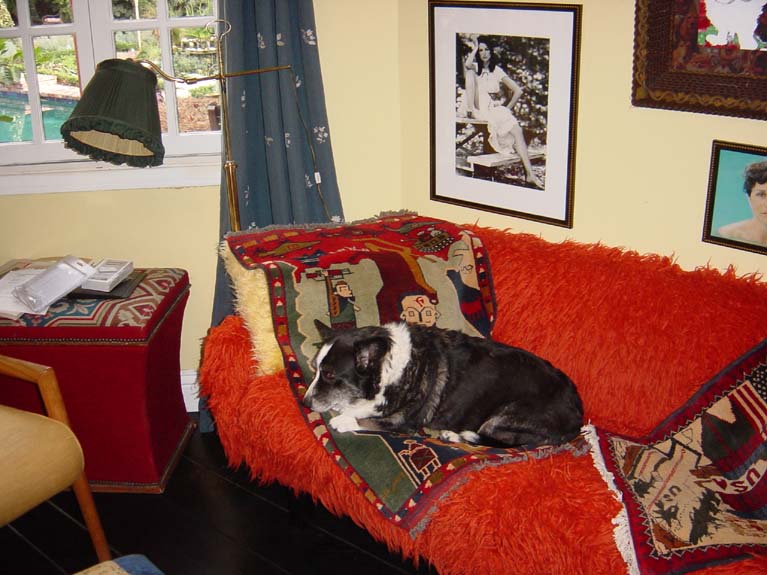 "Your rugs are magnificent!"
"If I were rich, I would buy all the rugs!"
"when you own a war rug, you are in possession of a piece of world history that is uniquely yours. If I had the room, I would hang the rugs on my walls because they are true works of art!
(Give) my full support for your company which not only provides the handmade war rugs-- but also comes with a rare bonus-- real handmade truth!!!!
I would like to get another rug
I have many items in this museum I call home, but none has more meaning or affects me more than the War rug.. I soo wish that I had this beautiful piece of art after 9/11...it would have helped guide me in my Kindergaten class -- (which included one beautiful 5 yr. old Afganistani child, and several children with family or friends who were hurt , killed or affected by this very sorrowful event) )-- so that the children could have expressed 'picture-in-their-minds and hearts feelings'..
At least you can see what really happened in the Afghani war. ..an expression of their deepest inner Feelings ' Truth Rug'......unadulterated...pure.