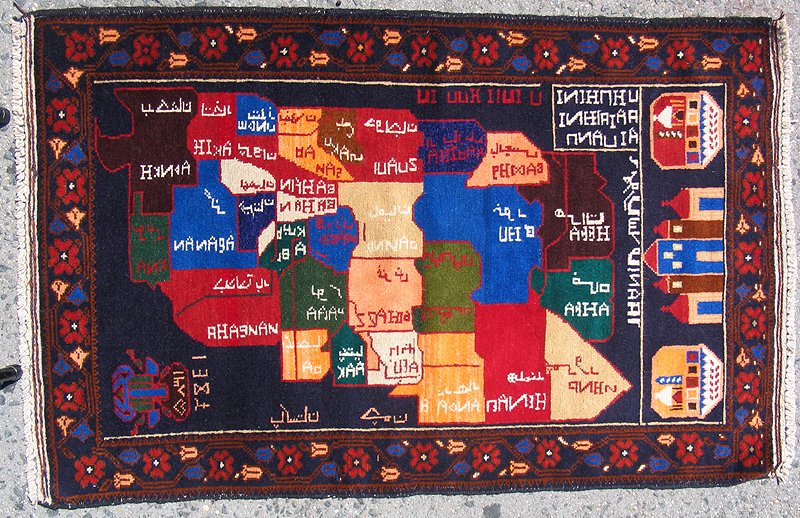 Vine Border Afghan Province Rug with Blue Field (Exhibition #26)
Exhibited at:

Afghan province map rug showing some roads. Dated clearly 1385 which is 2007 in western calendar.
Wool: Fresh new wool, with different wools in different colors.
Sheen: Medium
Handle: Floppy
Selvedge: Black braided, medium coverage, probably wool not goat hair.
Fringe: On top and bottom, short kilim with two bands of braided weft float, Persian closure.
Pile: 4mm
Warp: 2S natural wool.
Weft: Two grey cotton.
Warp Depression:minimal warp depression.