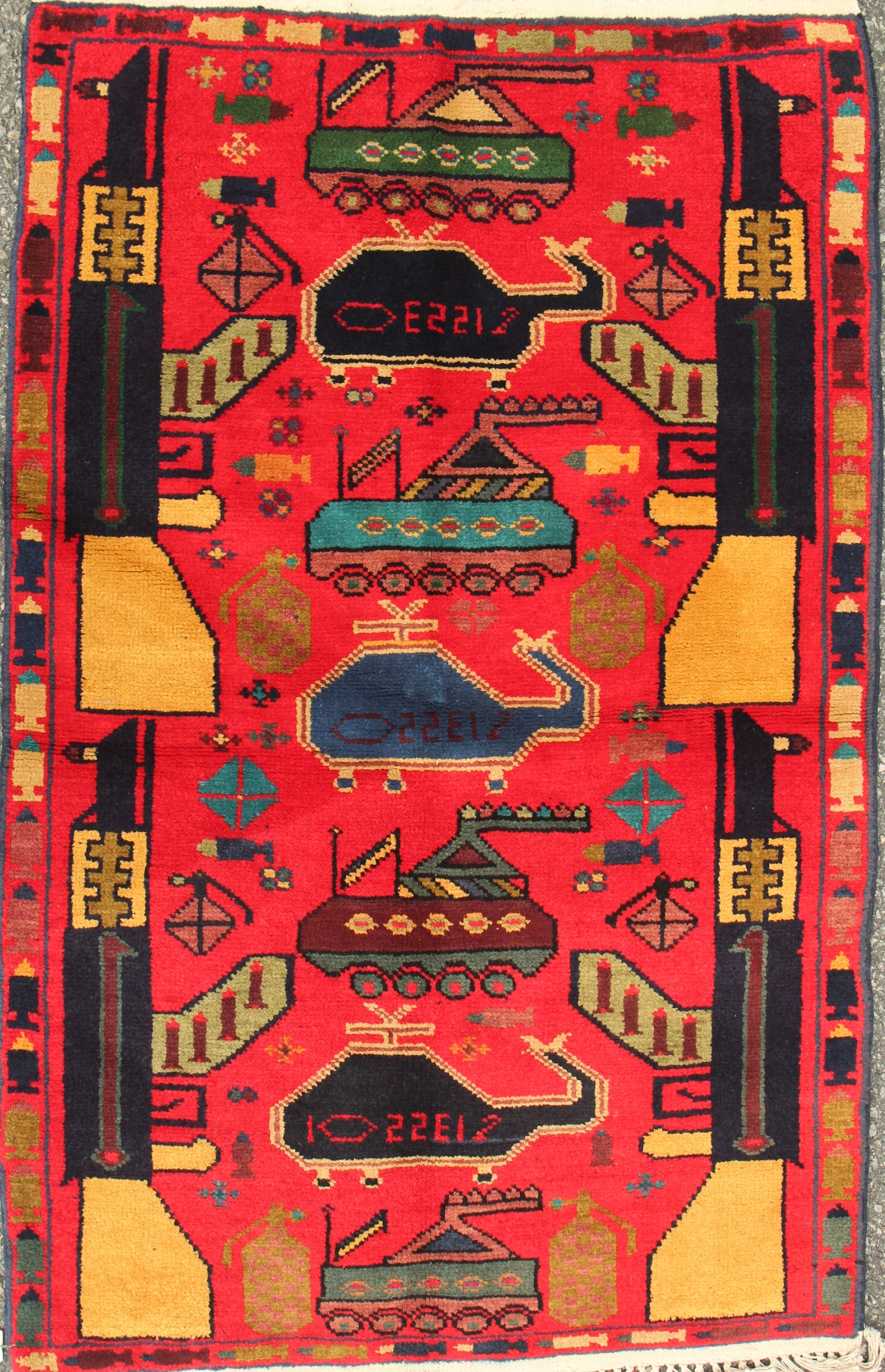 Vivid Color Red Rug with Thick Wool
Exhibited at:

ID# 1815
Date: Probably the 1990's but not imported until the mid 2000's.
Price:$ 875
Size 36 x 58 inches
(92 X148 cm)
Knots/Inch:
5 h X 6
Origin: Pakistan
Style: -Red Rugs, a war rug classic. ,
Other examples of this style
Tribe: Turkman
This rugs wool is soft and lush, and its colors are crisp and vivid. The bullets in the border are pointed perpendicular to most bullet borders on Red Rugs. The tertiary motifs are and delicate. This is a cool rug.



Of the Red Rugs posted in December 2022 (#1813, 1814, #1816) this one, #1815, is most similar to the classic 1990's Red Rugs. The similarities are the black selvedges, the bright colors, and the drawing of the tanks and APC's.


Wool: The wool in most Red Rugs is mid level quality, but the wool in this carpet is thick and soft. Very good quality.
Sheen: Very good
Handle: Stiff and firm.
Selvedge: Two flat cords overcast with black wool.
Fringe: Short white cotton plain weave, overhand knots, short fringe.
Pile: 5mm good quality wool.
Warp: White cotton
Weft: Black cotton.
Warp Depression:No warp depression but one node shifted slightly up the warp