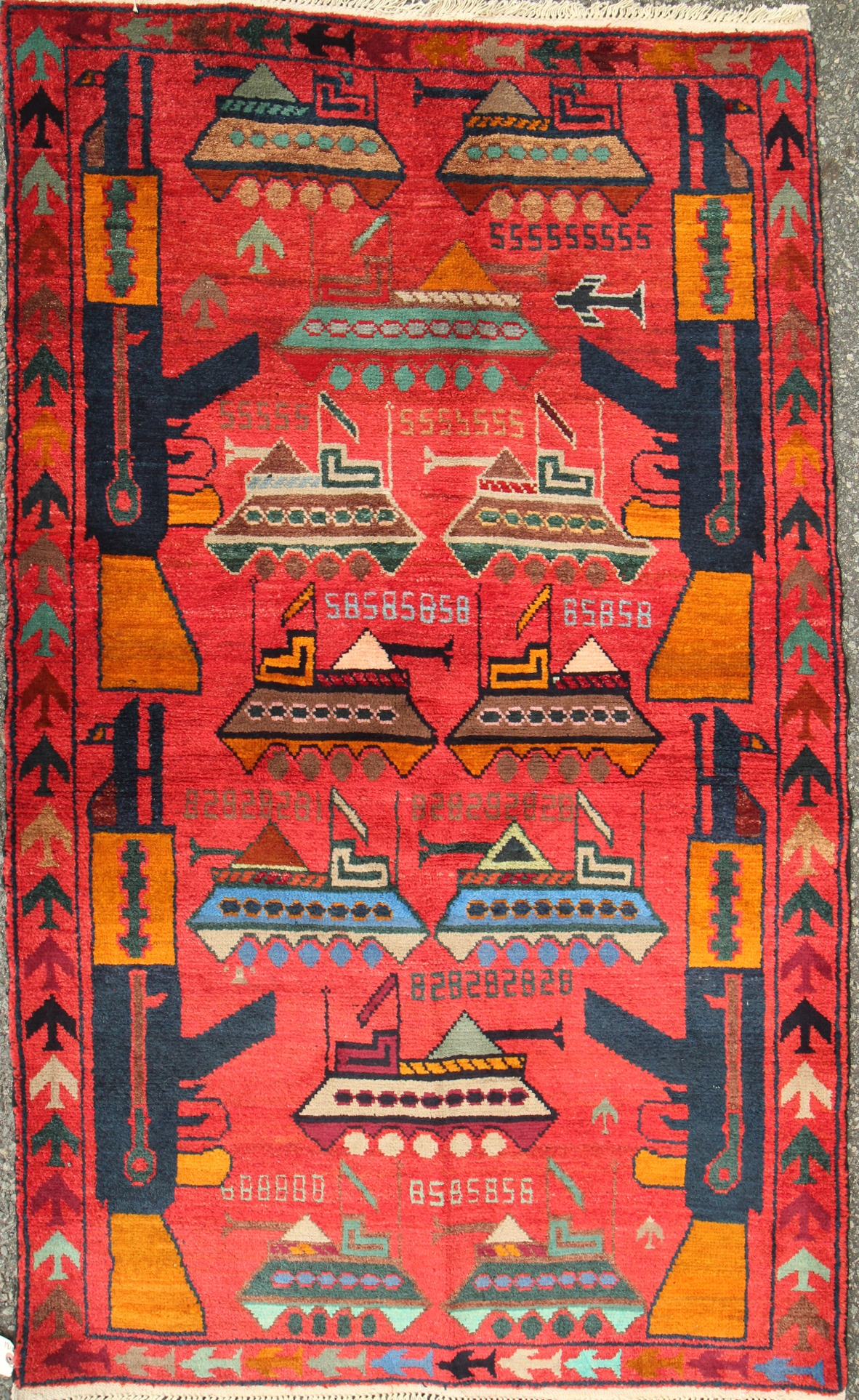 Red Rug with Pairs of Armored Personnel Carriers
Exhibited at:

ID# 1816
Date: Probably 1990's but imported to the US in the mid 2000's.
Price:$ 975
Size 40 x 66 inches
(101 X168 cm)
Knots/Inch:
8 h X 8
Origin: Pakistan
Style: -Red Rugs, a war rug classic. ,
Other examples of this style
Tribe: Turkman
The range of colors and how they play of the red field make this rug beautiful. The abstracted script is consistent with these rugs. The realism of the AK-47's drawing is brilliant. The airplane border moves the eye round the outside of the rug.
Wool: Good.
Sheen: Good
Handle: Strong, sturdy, and firm.
Selvedge: Single thick cord with black overcast.
Fringe: Short cotton kilim end, overhand knots, and short fringe.
Pile: 5mm wool
Warp: White cotton
Weft: Black, or maybe dark blue, cotton.
Warp Depression:Nearly full warp depression.