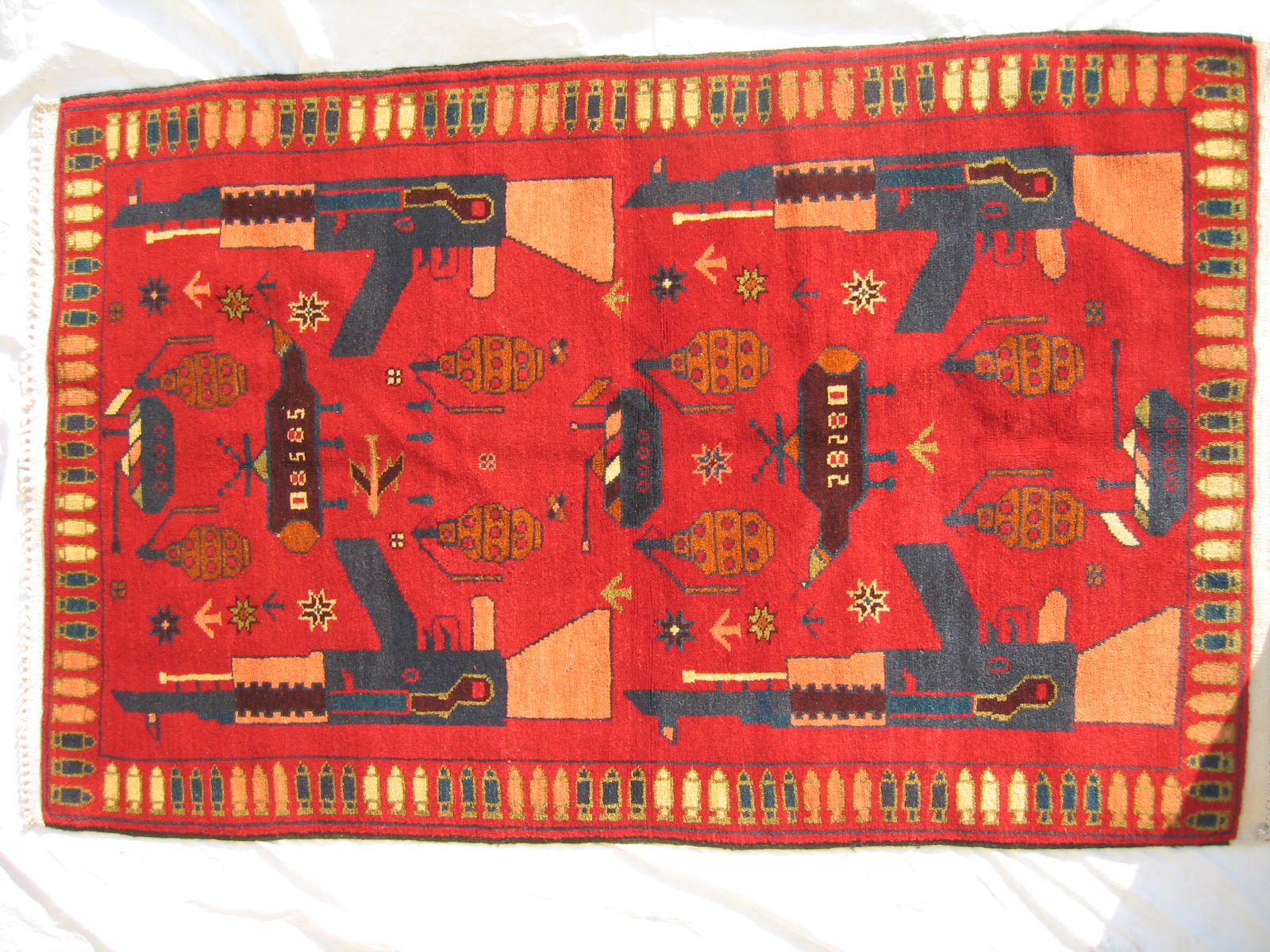 Red War Rug with Grenades
Exhibited at:

ID# 516
Date: 2002
Price:$ 0
Size 38 x 59 inches
(96 X150 cm)
Knots/Inch:
8 h X 8
Origin: Pakistan
Style: -Red Rugs, a war rug classic.
Tribe: Turkman
This classic design war rug is new, and in perfect condition. The secondary design motifs are unusual and the drawing in this rug is excellent.
Wool: Very good, soft
Sheen: Okay
Handle: Floppy
Selvedge: Three cord brown wool.
Fringe: One inch kilim, overhand knots, minimal fringe.
Pile: 5mm
Warp: White cotton
Weft: Double shoot grey.
Warp Depression:45 to 60 degrees