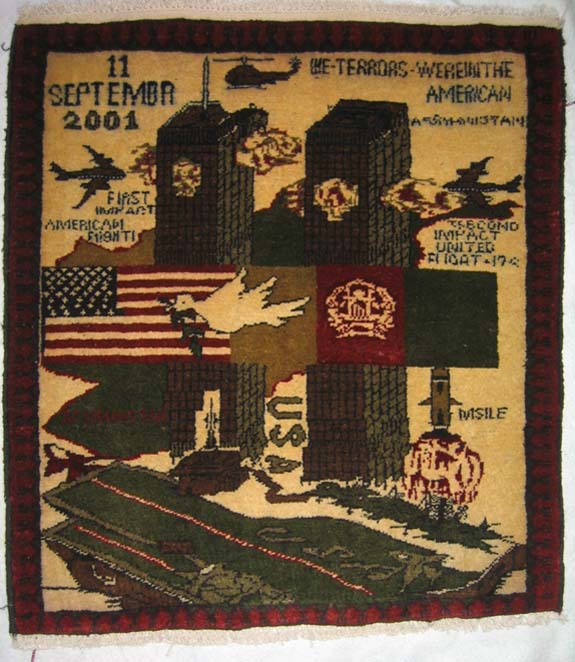 Square Shaped World Trade Center, September 11, War Rug
Exhibited at:
Temple - Proposed Rugs - 0000-00-00

ID# 200
Date: 2002
-:-
Size 25 x 28 inches
(63 X71 cm)
Knots/Inch:
12 h X 14
Origin: Afghanistan / Pakistan
Style: -World Trade Center Flag Banner War Rugs,
Other examples of this style
Tribe: Turkman
The condition of this new war rug is excellent, and a full description will be added soon. One not is that there is bleeding around black letters on the top of the rug.
Wool: The wool is soft and fine.
Sheen: The sheen is nice and glossy.
Handle: Firm and resilient
Selvedge: The selvedge is of 2 cord brown wool.
Fringe: The fringe on this war rug has no kilim end. It is closed with a Persian style closure and it has short fringe.
Pile: Wool 6mm.
Warp: White cotton.
Weft: Black wool
Warp Depression:Double knotted which means alternating warps are fully depressed.