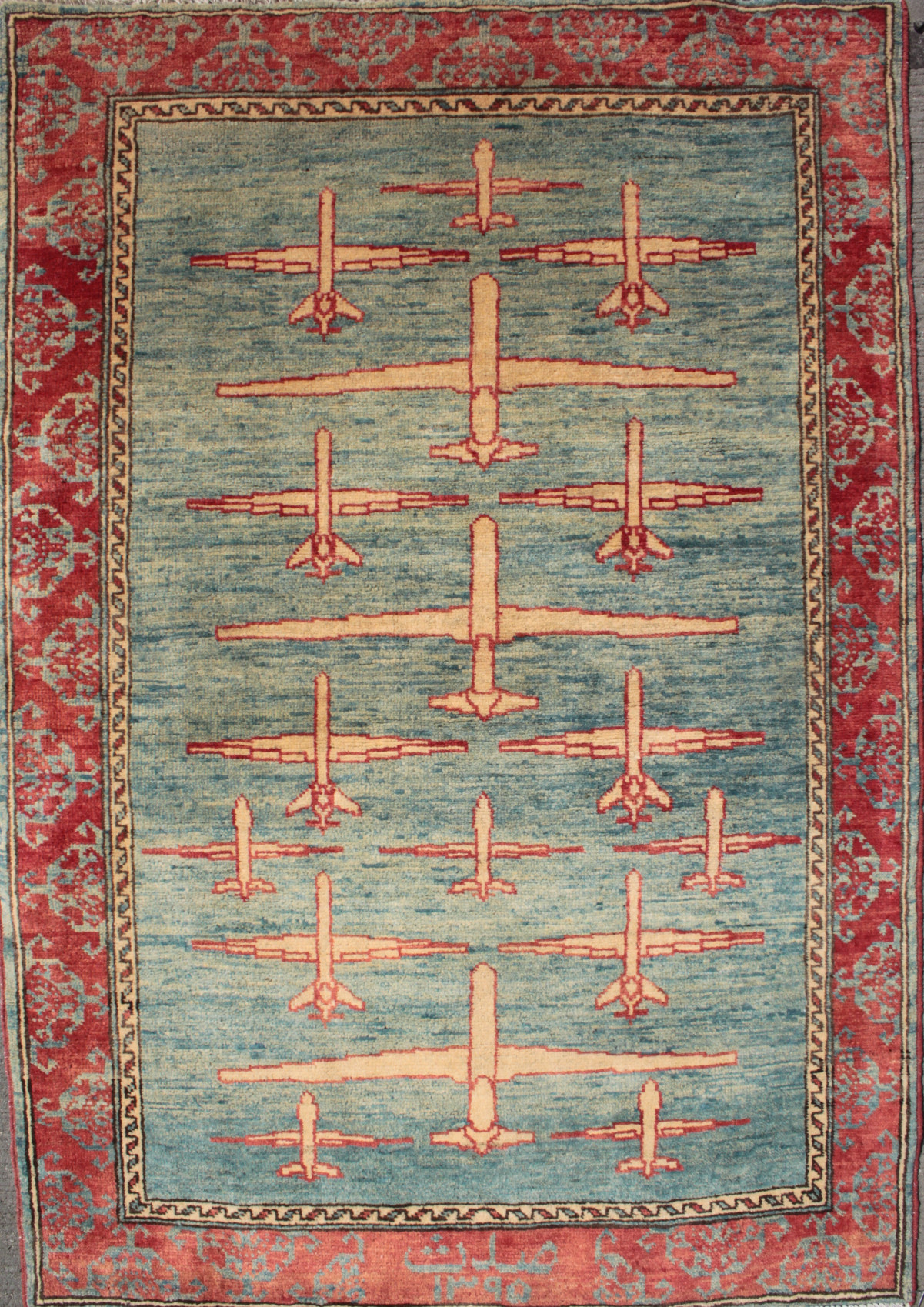 Light Blue Three Drone War Rug (2017)
Exhibited at:

ID# 1667
Date: Dated 1395, which is roughly 2017.
-:-
Size 38 x 55 inches
(96 X140 cm)
Knots/Inch:
10 h X 8
Origin: Afghanistan
Style: -Three Drone War Rug,
Other examples of this style
Tribe: Turkman
Wool: Wool is a little dry, but it is dense and curly.
Sheen: Okay
Handle: Stiff and firm.
Selvedge: Thinly overcast red wool over two cords.
Fringe: Short, thick white cotton
Pile: 6mm
Warp: White cotton
Weft: White cotton
Warp Depression:The warp depresssion is a little uneven with some places nearly full, and other places showing both nodes.