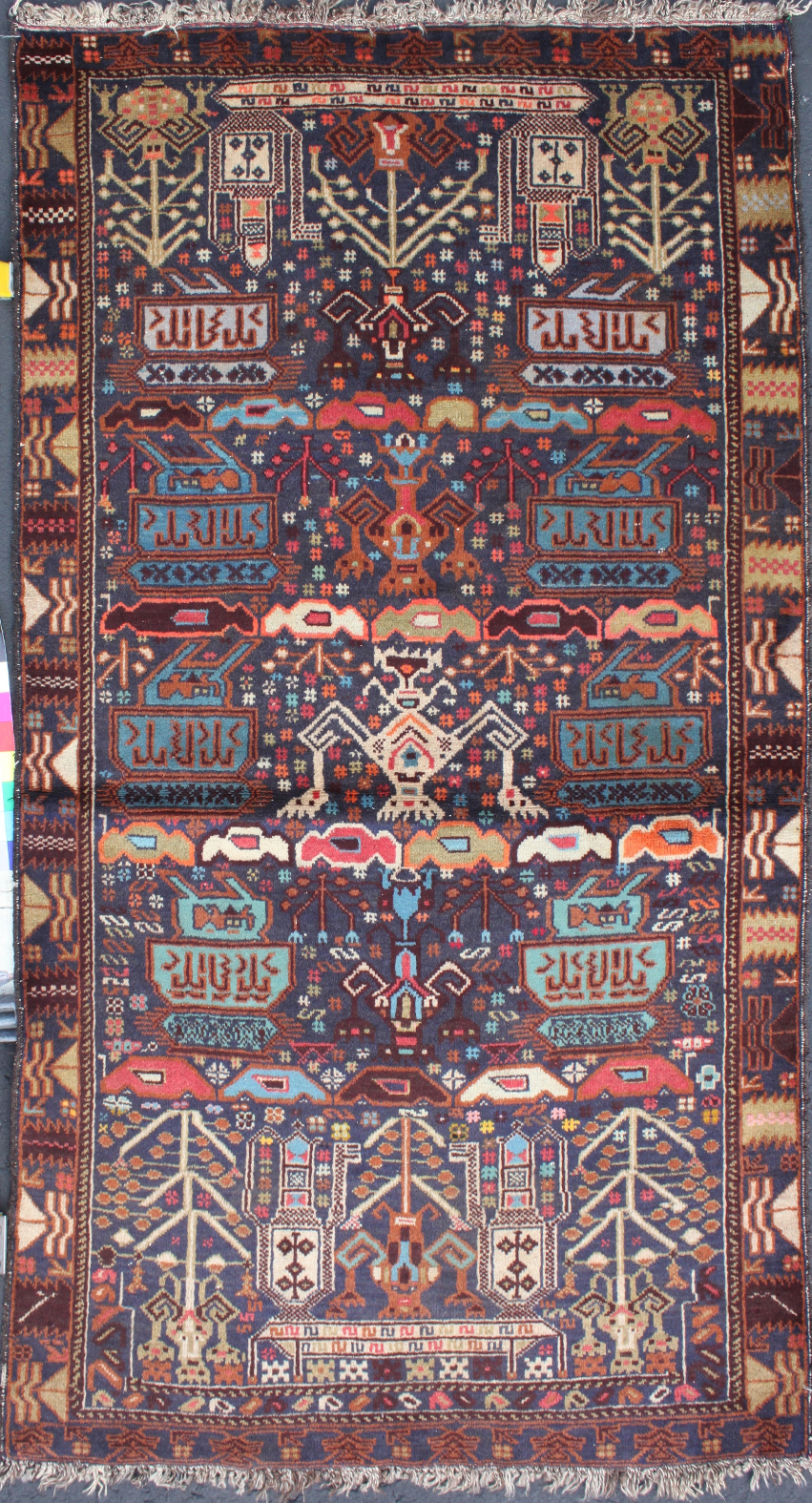 Blue Tank Two Ewer War Rug
Exhibited at:

ID# 1658
Date: Late 1980's or early 1990's
-:-
Size 44 x 77 inches
(112 X196 cm)
Knots/Inch:
7 h X 8
Origin: Turkey
Style: -Two Ewer Design Zakini Rugs,
Other examples of this style
Tribe: Baluchi
This two ewer war rug features four bright blue tanks, two teal tanks, and two white tanks with text inside at the center of the rug beside large vases filled with flowers. Multicolored rows of cars split the design into five sections.
Brightly multi colored '#' signs fill out the negative space between the larger motifs. At the bottom and top of the rug are the classic Two Ewers on a table with a small vase between.
Wool: Soft, fine
Sheen: Shiny and lustrous
Handle: Floppy
Selvedge: Tightly braided brown goat hair with okay coverage
Fringe: Reduced kilim, overhand knots
Pile: 6mm
Warp: Brown and naturally colored wefted wool
Weft: Grey cotton thread
Warp Depression:Not depressed