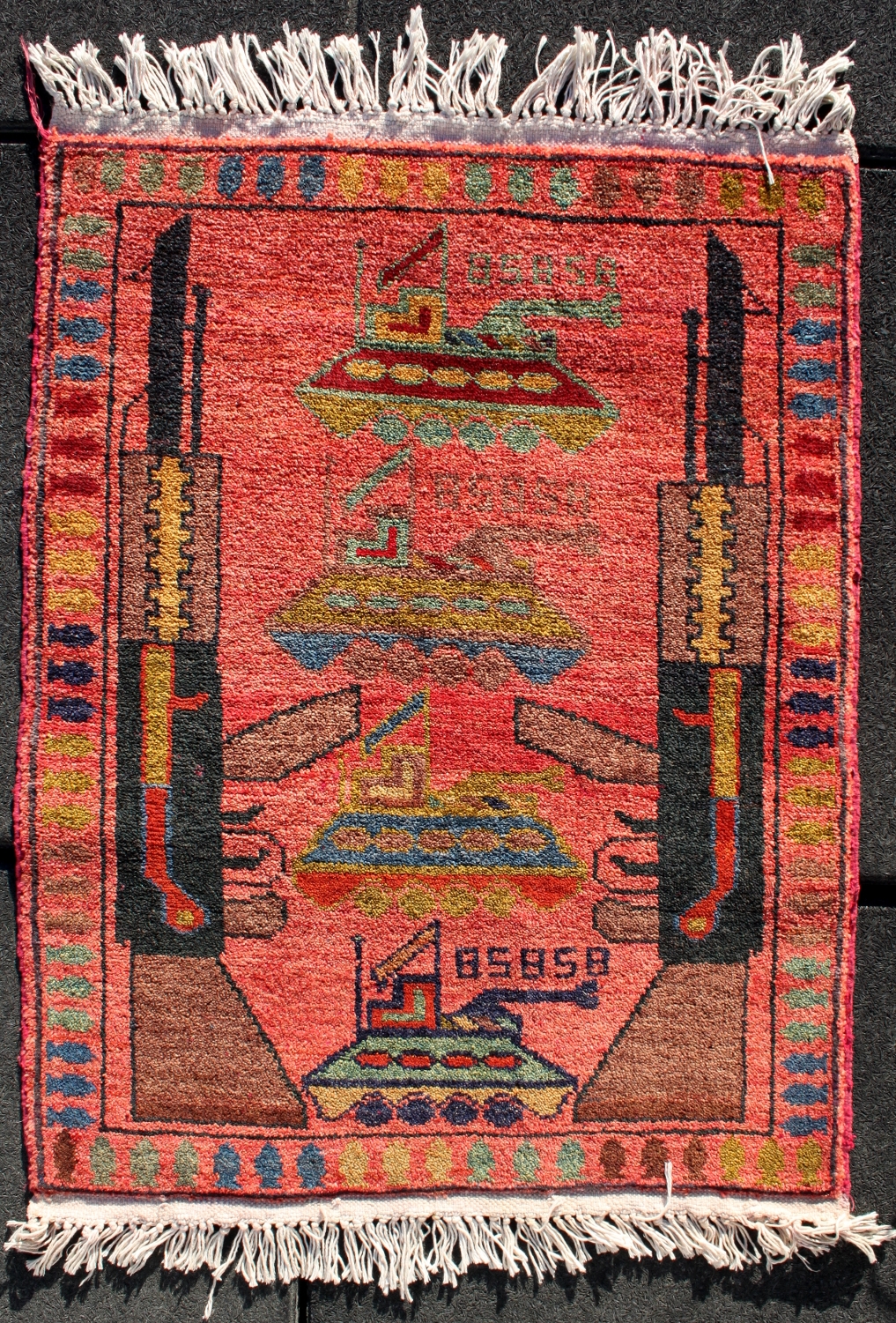 Red War Rug with Bomb Border
Exhibited at:

ID# 1574
Date: 1990's
Price:$ 0
Size 25 x 32 inches
(63 X81 cm)
Knots/Inch:
6 h X 6
Origin: Pakistan
Style: -Red Rugs, a war rug classic.
Tribe: Turkman
This war rug is in perfect condition. The muted red wool is extremely unique with its marbled dye throughout. The single bullet border spans an array of tones, complimenting the more simple coloring of the large AK machine guns along the length of the rug. Four tanks are stacked cleanly in the center.
Wool: Thick and dense. Large and loose singlets.
Sheen: Soft
Handle: Extremely durable and sturdy.
Selvedge: Single cord, red cotton overcast
Fringe: One inch cotton plainweave, overhand knots, three inch cotton fringe.
Pile: 7mm
Warp: White cotton.
Weft: Double wefted red cotton
Warp Depression:Partial warp depression, 45 degree angle