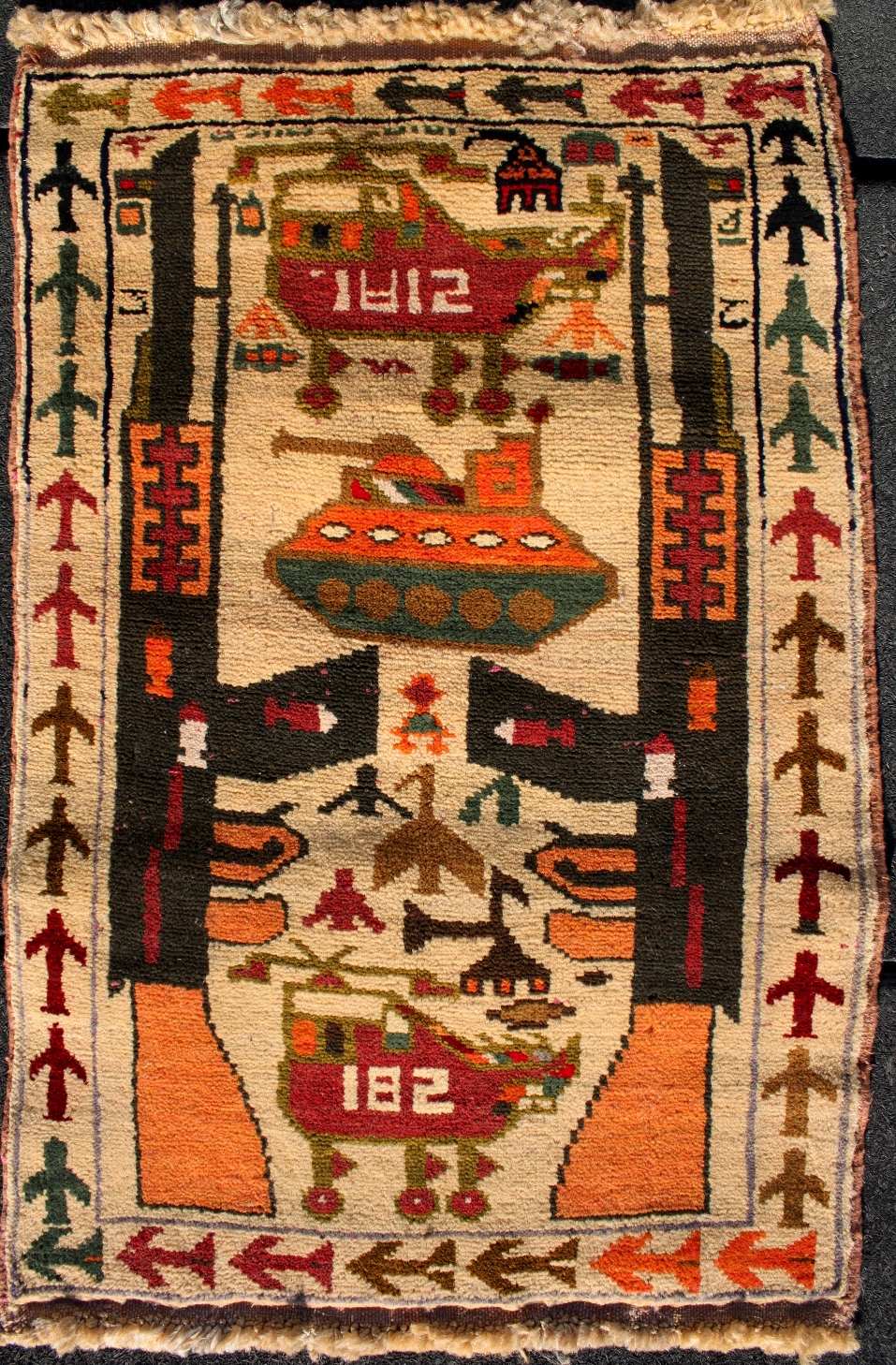 White Red Rug with Female Figure in Middle
Exhibited at:

ID# 1572
Date: 1990's
-
Size 24 x 34 inches
(61 X87 cm)
Knots/Inch:
7 h X 8
Origin: Pakistan
Style:Red Rugs, a war rug classic.
Tribe: Turkman
A bit busier than other White/Red War Rugs in the collection. The two AK machine guns are still present, as are jets and planes along the border. This time the frame containing these planes is color changing. The large war vehicles continue to loom on the interior. A small female figure is the center point, bookended by the two magazines of the machine guns.
Wool: Very thick and dense, slightly dry.
Sheen: Okay
Handle: Relaexed side of firm, strong.
Selvedge: One cord blonde overcast.
Fringe: One inch kilim, plainweave, with one inch fringe.
Pile: 3/4mm
Warp: Blonde wool
Weft: Double wefted red wool.
Warp Depression:Nearly fully depressed