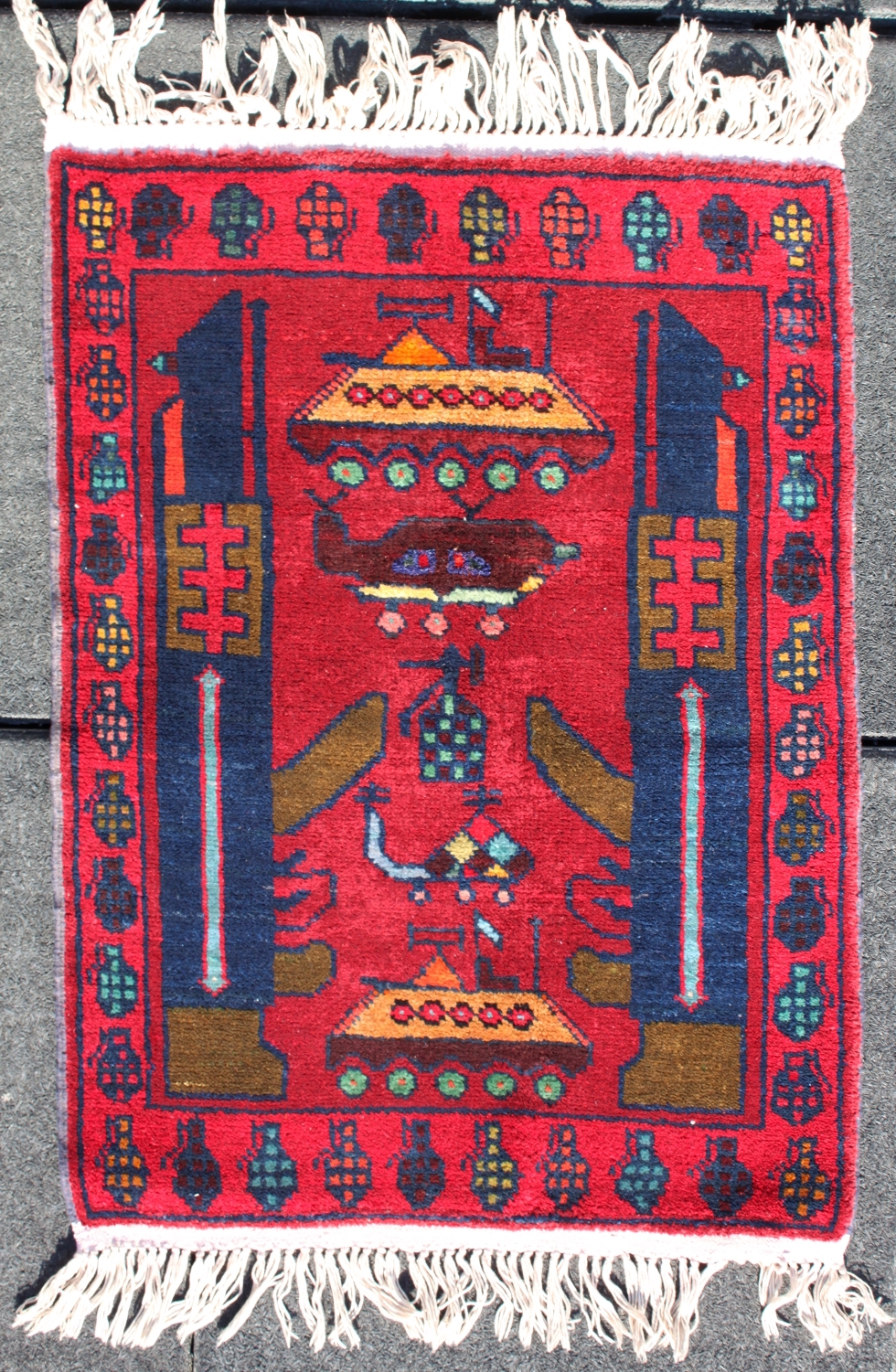 Red War Rug with Classic AK's, Tanks and Grenades
Exhibited at:

ID# 1570
Date: 1990's
Price:$ 0
Size 24 x 32 inches
(61 X81 cm)
Knots/Inch:
6 h X 7
Origin: Pakistan
Style: -Red Rugs, a war rug classic.
Tribe: Turkman
This Red War Rug is in excellent condition. The red burgundy tone that spans the rug is very rich. The tanks and helicopters that are in line down the center are depicted with an array of colors, matching the grenade border.
Wool: Good. Dense and soft.
Sheen: Good
Handle: Soft and sturdy
Selvedge: Grey overcast
Fringe: One inch, white cotton kilim, plainweave. 4in fringe.
Pile: 4mm
Warp: White cotton
Weft: Red and grey wool.
Warp Depression:Barely depressed