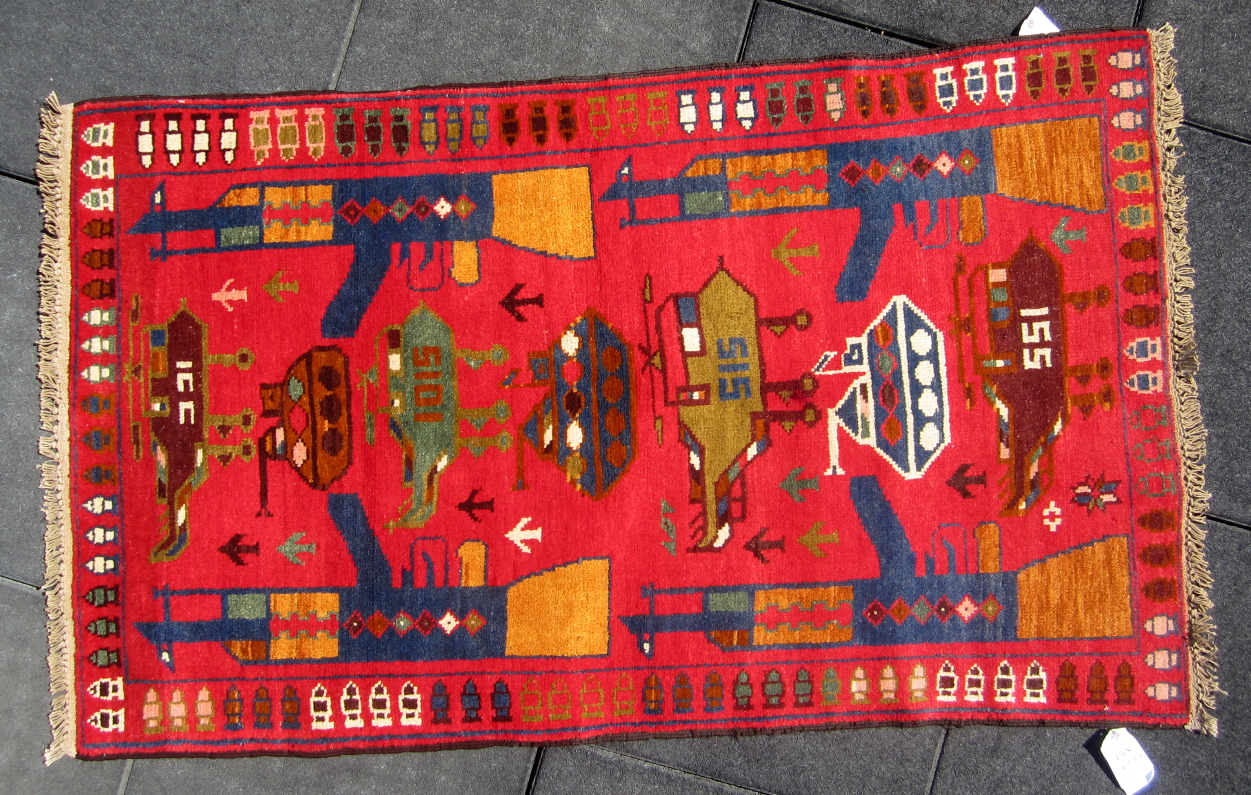 Red War Rug with Planes Shaped as Human Female Figures
Exhibited at:

Beautiful rug. Nicely drawn. The range of image sizes works well: large AK47's, medium size helicopters and tanks, and small airplanes in the background. Good colors. How the topmost tank is loosely drawn is excellent. It is more round than most and it has lots of character.
The bottom of this rug flages out, so it's not very square
This rug is in new condition. Red Rugs were woven in Pakistan during the 1990s until the international community forced the Taliban out of Afghanistan in 2001. The weavers of these rugs were Afghan refugees who returned to Afghanistan after the fall of the Taliban. The Red rugs currently available have been sitting in warehouses since they were woven in the 1990's so their condition is excellent and like new.

Wool: Okay, slightly dry
Sheen: Okay
Handle: Stiff and slightly floppy
Selvedge: Flat two cord brown wool overcast.
Fringe: Very small cotton kilim, overhand knots, and short fringe
Pile: 5mm
Warp: White cotton
Weft: Two cords of brown wool.
Warp Depression:Slight warp depression