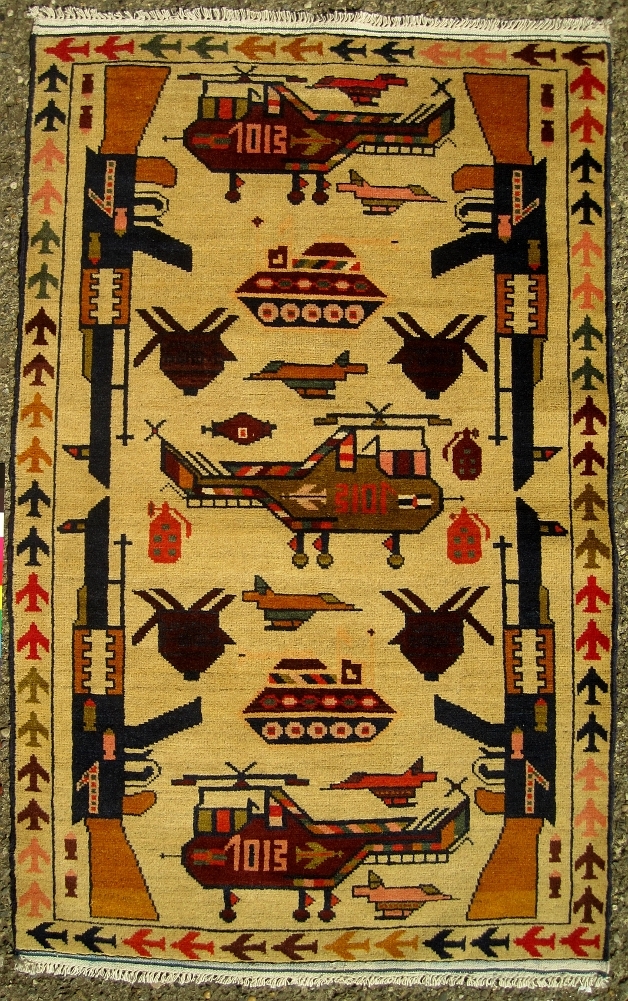 White Red Rug with Land Mines
Exhibited at:

ID# 1515
Date: Mid 1990s
Price:$ 0
Size 39 x 61 inches
(99 X155 cm)
Knots/Inch:
7 h X 7
Origin: Pakistan
Style: -White Red Rugs
Tribe: Turkman
New condition. Good drawing of AK47s. The burgundy images with octopus legs are anti personell mines. Airplane border works well.
Wool: Average Red Rug wool
Sheen: Okay
Handle: Strong, stiff
Selvedge: Two cord blue overcast wool
Fringe: Short cotton kilim, one azure stripe, overhand knots with short fringe.
Pile: 5mm
Warp: White cotton
Weft: Blue wool - unusual
Warp Depression:Good warp depression, about 45 degrees (half way between no warp depression and full warp depression)