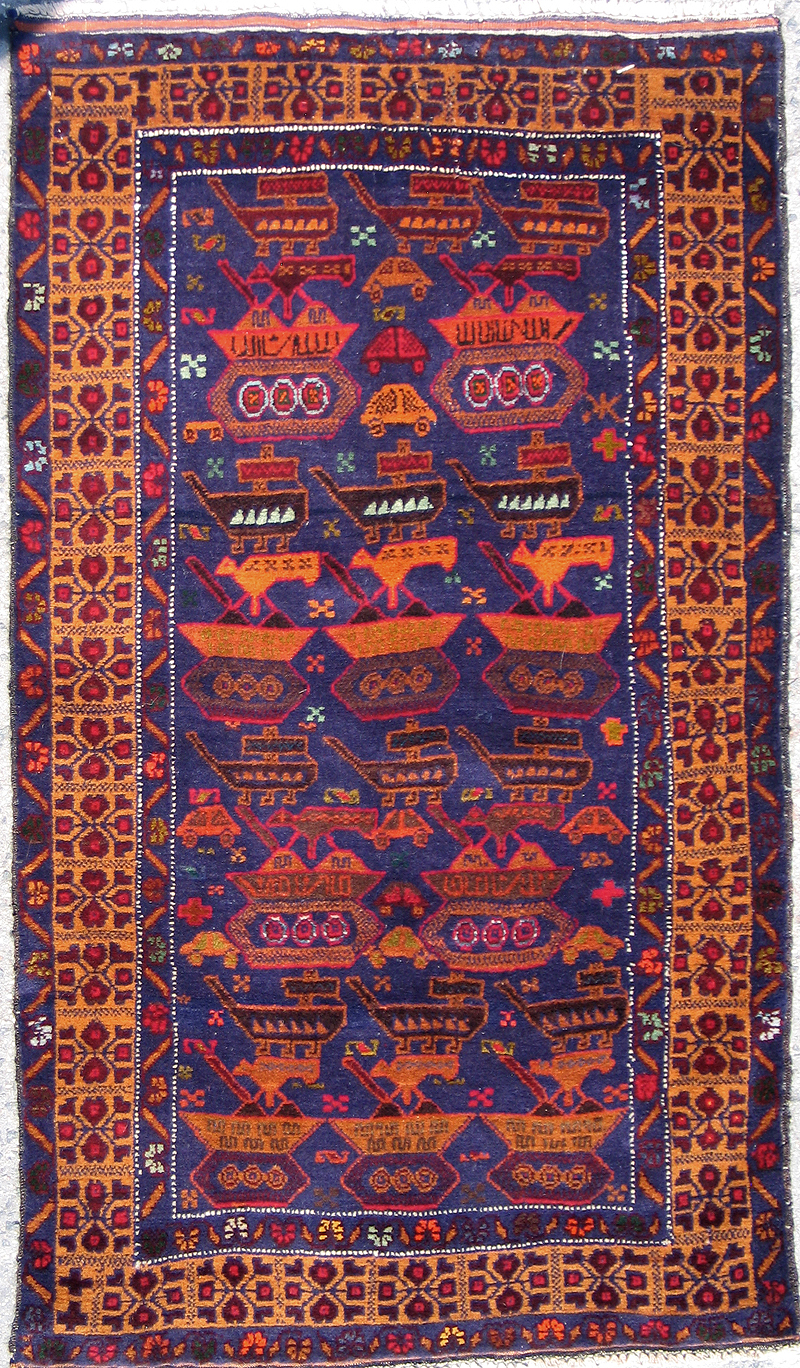 2003 Rows of Weapons War Rug
Exhibited at:

ID# 1485
Date: 2003
Price:$ 425
Size 33 x 59 inches
(84 X150 cm)
Knots/Inch:
10 h X 10
Origin: Afghanistan
Style: -Rows of Weapons War Rugs
Tribe: Baluchi
This is a contemporary example of a war rug pattern dating to the mid 1980's. (example). The drawing is simplified and exagerated compared to earlier examples, but the overall effect of this rug is excellent. The tan images are outlined in red which pops from the blue background. Similarly, the maroon images are outline in tan making them pop from navy blue background. The navy color of this rug is particularly beautiful and an unusual specific shade of blue. Tan border functions well framing the field of war images. The border design is found in regular afghan Baluchi rugs from Herat and Farah provinces.
Wool: Unusually good. Soft, thick and dense.
Sheen: Very good
Handle: Thick and sturdy
Selvedge: Good coverage braided goat hair overcast.
Fringe: Kilim ends, Persian closure, short fringe.
Pile: 6mm
Warp: 2S natural wool.
Weft: Grey cotton.
Warp Depression:Stiff and strong