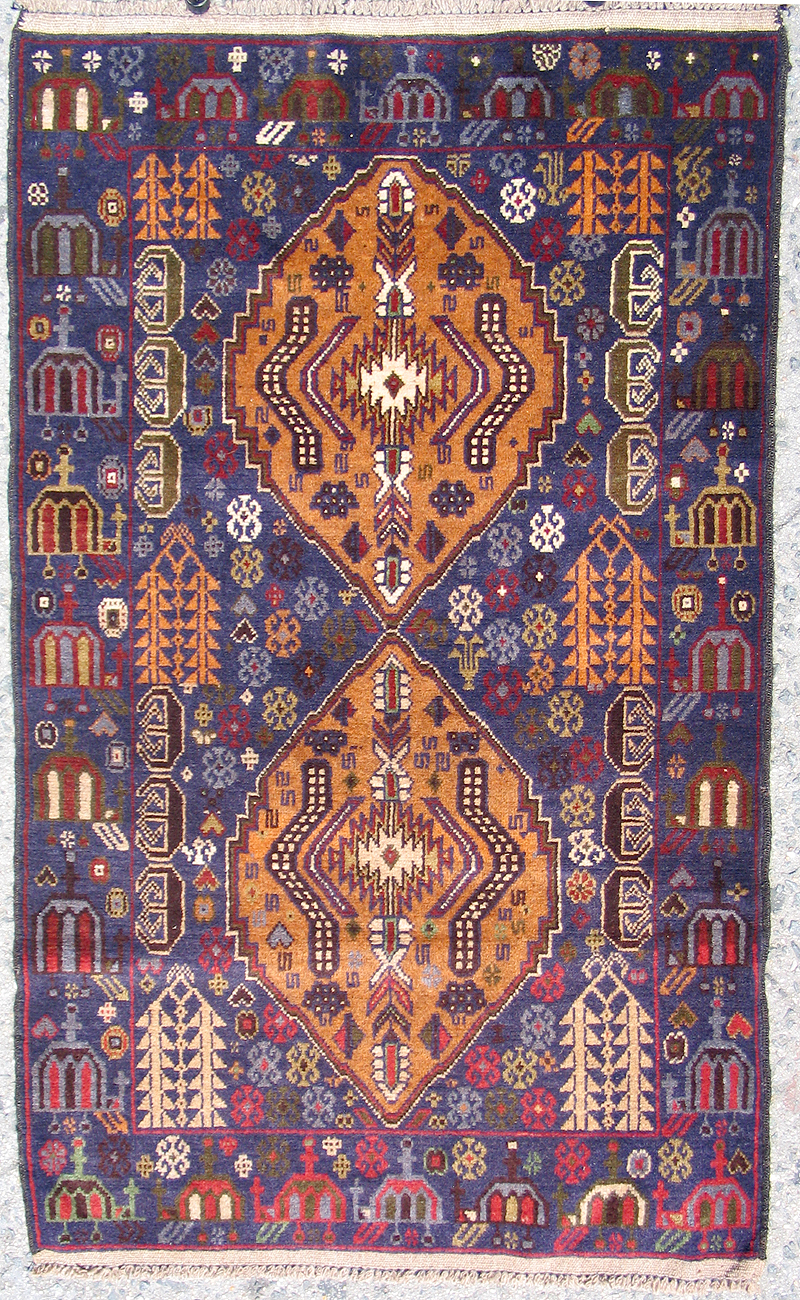 Two Geometric Medallions War Rug with Helicopter Border
Exhibited at:

ID# 1474
Date: 2005
-:-
Size 33 x 57 inches
(84 X145 cm)
Knots/Inch:
10 h X 8
Origin: Afghanistan
Style: -Geometric Medallion War Rugs,
Other examples of this style
Tribe: Baluchi
Warrug.com has not had a ""Geometric Medallion"" style war rug for ten years. Example. This is still in new condition. There is still the fuzz on the back that shows rug has never been used on the floor. Besides the fact this style rug is remarkably rare, the most remarkable feature of this rug its helicopter border. This rug was not immediately recognized as a war rug because its border did not stand out. On second viewing it is quite remarkable. The arches drawn in the body of the helicopter are surprising. This is the only rug we have seen which uses this border.
Wool: Good, slightly dry
Sheen: Okay to good.
Handle: Classic Baluchi floppy.
Selvedge: tightly bound one cord braided goathair overcast.
Fringe: One inch grey plain weave, Persian closure, kinky grey wool warps.
Pile: 4mm
Warp: 2S1Z Grey wool
Weft: Black wool
Warp Depression:Thirty degree warp depression, with some variety. Very small pile singlets.