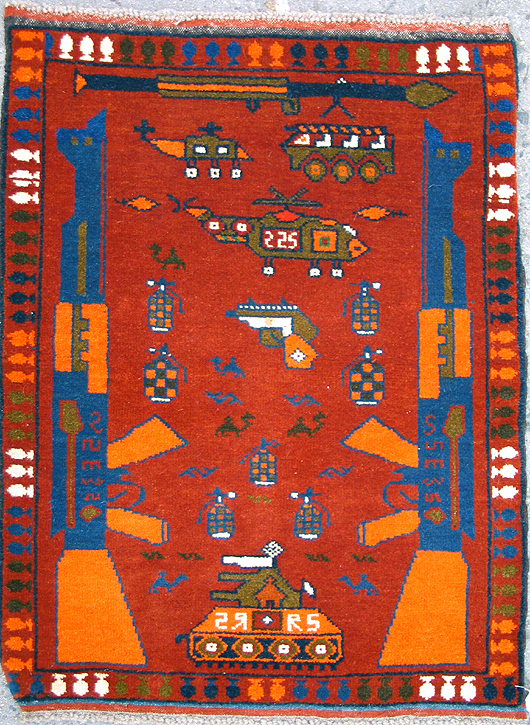 Rust Color Small Red Rug with Wool Foundation
Exhibited at:

ID# 1411
Date: Mid 1990s
-:-
Size 27 x 36 inches
(69 X91 cm)
Knots/Inch:
8 h X 10
Origin: Pakistan
Style: -Red Rugs, a war rug classic. ,
Other examples of this style
Tribe: Turkman
Very good. Small bit of old moth damage in bottom left corner.
Wool: Good, dry
Sheen: Minimal fringe
Handle: Very strong
Selvedge: Two cord brown wool.
Fringe: Traditional blue and red banded kilim, overhand knots, no fringe
Pile: 6mm, very dense
Warp: Grey wool
Weft: Black wool
Warp Depression:Pretty much full warp depression