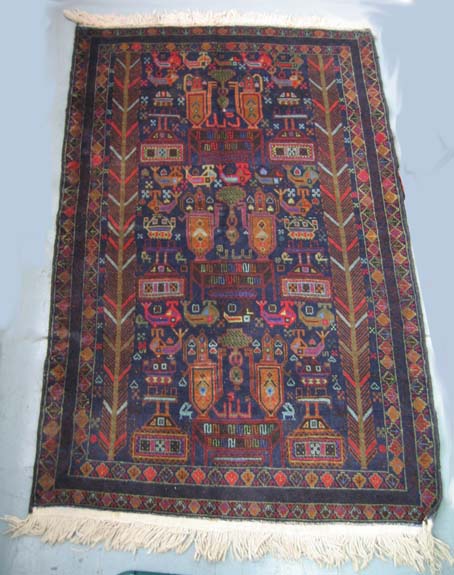 Dark 2 Ewer w/ Car Style Helicopters
Exhibited at:

ID# 140
Date: 2000
-:-
Size 46 x 72 inches
(117 X183 cm)
Knots/Inch:
10 h X 9
Origin: Afghanistan / Pakistan
Style: -Two Ewer Design Zakini Rugs,
Other examples of this style
Tribe: Baluchi
This war rug is thick pile and of excellent design. It is a hybrid of the ""Two Ewer"" style with light borders and the ""Car Style"" with helicopter tails filled in with concentric rings. This rug has rich dark colors where the lightest color is olive green.