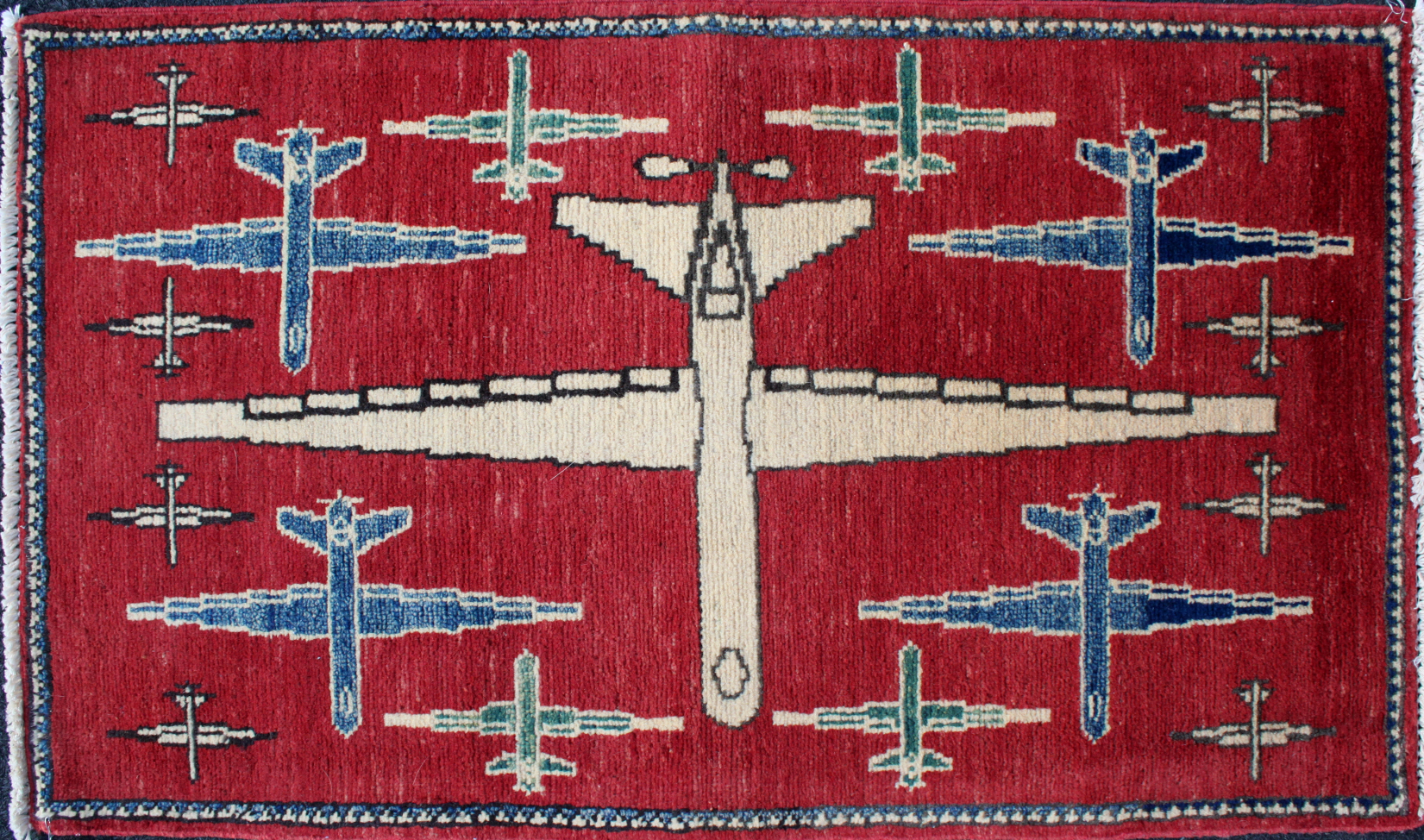 White Eye Reaper with Fifteen Drones in All
Exhibited at:

ID# 1159
Date: Completed 2016
Received by company November 2016
Published in USA January 2017

-:-
Size 23 x 40 inches
(59 X101 cm)
Knots/Inch:
8 h X 9
Origin: Afghanistan
Style: -Reaper Drone War Rug,
Other examples of this style
Tribe: Turkman
New, perfect condition. Classic Turkmen red rug with Reaper in undyed wool at center. The optical package in some of these rugs is white, like this one, in others it is red.
Wool: Good
Sheen: Good
Handle: Slightly side of firm
Selvedge: Rug 1159 has two cord flat on the left side and one thick overcast cord on right. Rug 1160 has the opposite, two cord flat on right, and one thick cord on left.
Fringe: Short with Persian closure.
Pile:
Warp: White cotton
Weft: Two thin wefts.
Warp Depression:Slightly more than 45 degree warp depression, so the whole rug has a corduroy texture on the back.