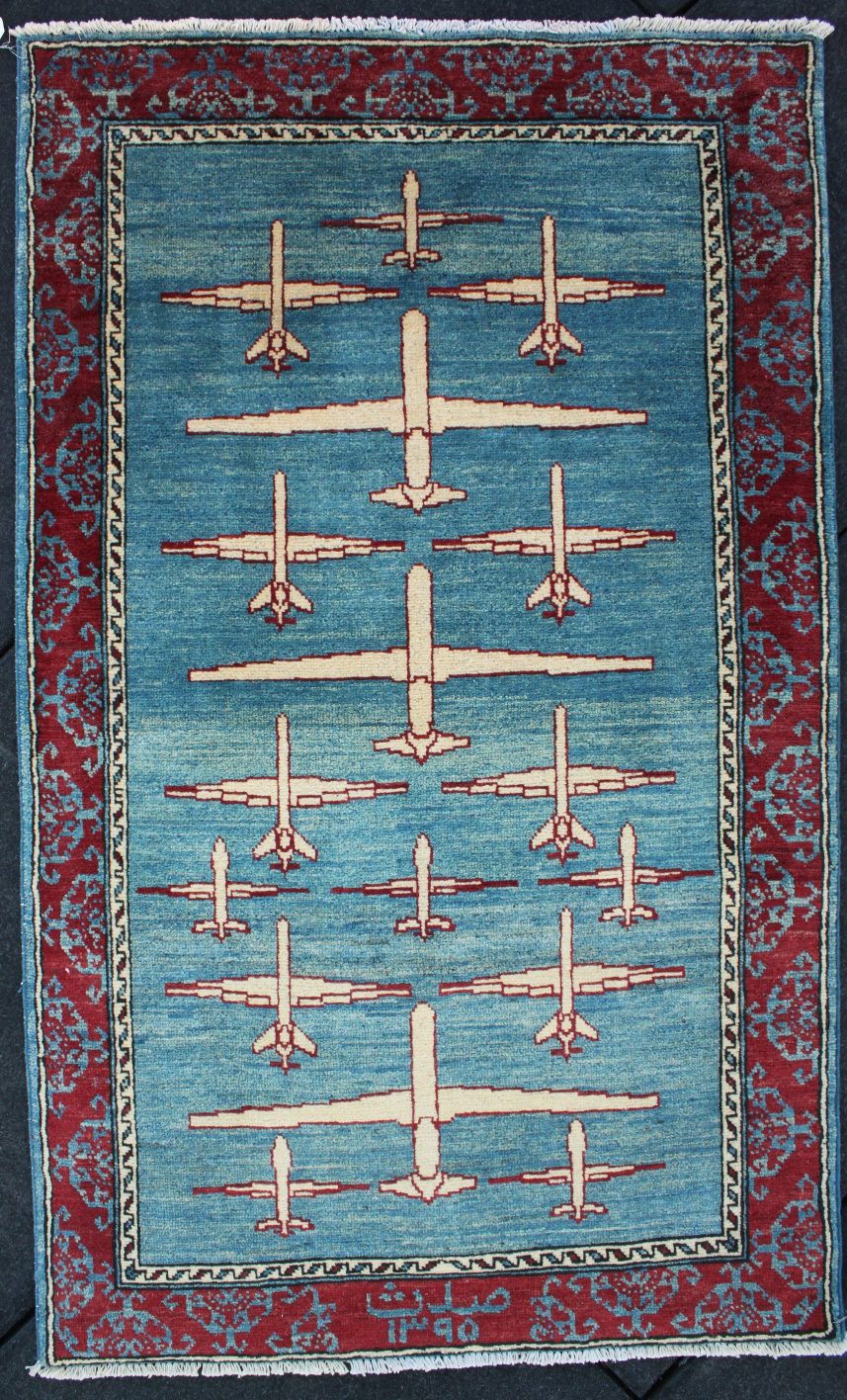 Red Border Long Blue Drone
Exhibited at:

ID# 1147
Date: Completed 2016
Received by Company November 2016
First published January 2017

-:-
Size 36 x 59 inches
(92 X150 cm)
Knots/Inch:
9 h X 8
Origin: Afghanistan
Style: -Three Drone War Rug,
Other examples of this style
Tribe: Turkman
New, perfect condition. Signed dated 1395. One of a group of three rugs in the 2015 batch. Beautiful abrash in the blue field. Strong color comes out from the shiny wool on the border. The drama of the abrash in this rug makes it unique, and distinct.
Wool: Good
Sheen: Good
Handle: Good
Selvedge: One corde pile blue.
Fringe: Short cotton
Pile: 4mm
Warp: White cotton
Weft: White cotton
Warp Depression:45 degree warp depression, so the back of the carpet has a corduroy texture.