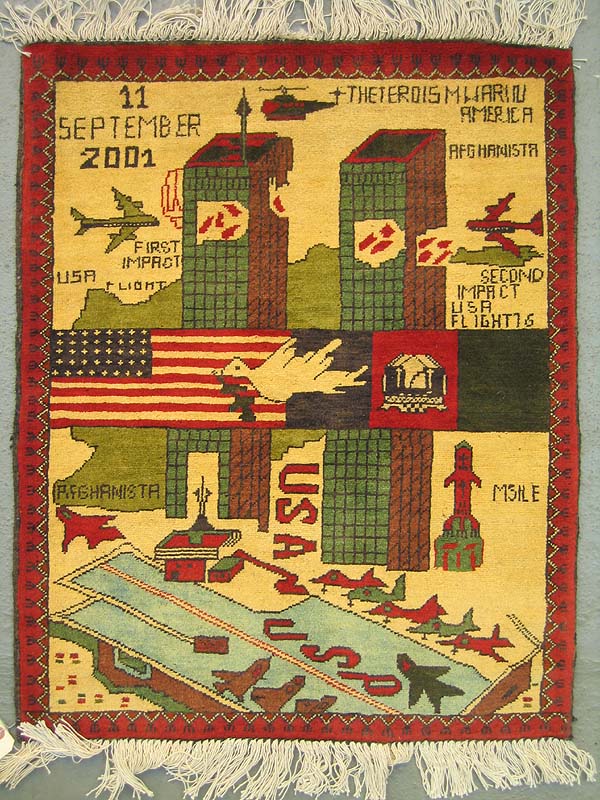 Really Excellent World Trade Center War Rug
Exhibited at:

ID# 1053
Date: 2002
-:-
Size 24 x 31 inches
(61 X79 cm)
Knots/Inch:
12 h X 12
Origin: Afghanistan
Style: -World Trade Center Flag Banner War Rugs,
Other examples of this style
Tribe: Turkman
Perfect condition, new war rug. Good drawing, good wool, very well knotted. Like all rugs of this type, they are very hard wearing and make an excellent heirloom.