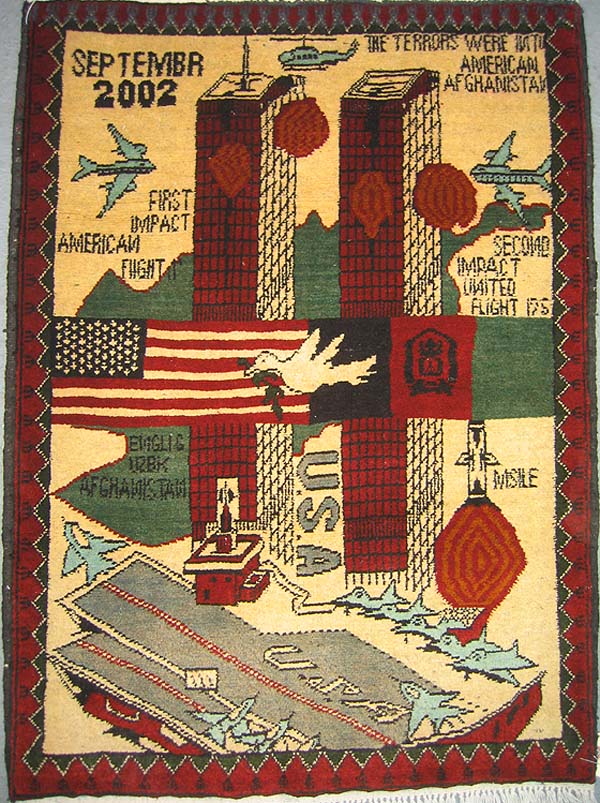 WTC war rug with Blue Fighter Jets on Aircraft Carrier
Exhibited at:

ID# 1028
Date: 2002
-:-
Size 25 x 33 inches
(63 X84 cm)
Knots/Inch:
13 h X 10
Origin: Afghanistan
Style: -World Trade Center Flag Banner War Rugs,
Other examples of this style
Tribe: Turkman
This new war rug is in perfect condition. It is an excellent example of this type. There is text describing the events of that day. The over all composition is nice. It is an accurate depiction of that day's events with the towers crumbling. Of note, our offices at the time over looked the World Trade Center. This war rug accurately depicts that days events.
Wool: Very good
Sheen: Very good
Handle: Very firm
Selvedge: 4 cord flat
Fringe: 1/4 inch cotton kilim over-hand knots
Pile: 5mm
Warp: White cotton
Weft: Black wool
Warp Depression:100 percent fully depressed