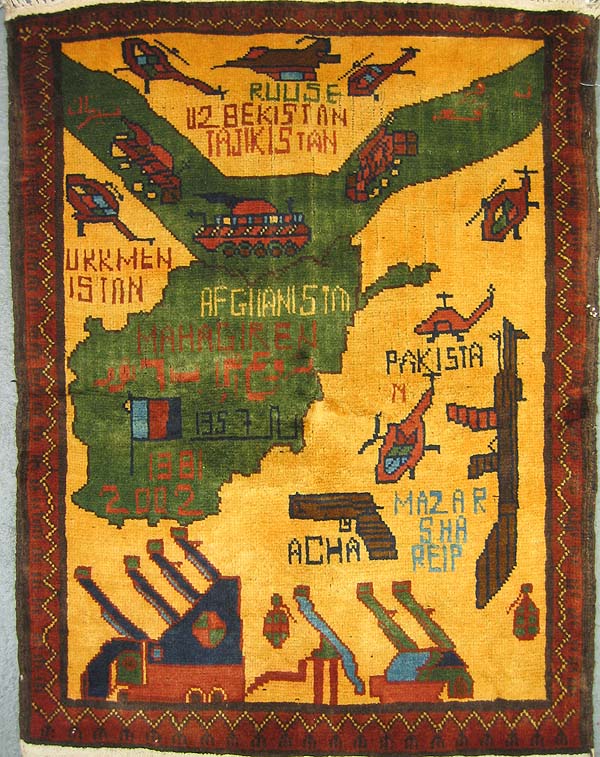 Soviet Exodus War Rug
Exhibited at:

ID# 1022
Date: 2002
-
Size 25 x 32 inches
(63 X81 cm)
Knots/Inch:
9 h X 8
Origin: Afghanistan
Style:Soviet Exodus
Tribe: Turkman
This war rug is new, but has a condition issue worth consideration. The weft threads were pulled too tight in the top third, which has caused some lines of puckering when viewed from the back. When the pile is cut, the puckers cause the pile to end up very short, to the foundation in places. It is a combination of a weaving error and a cutting error.
Otherwise the rug is new, and woven of good materials.
Wool: Nice and soft, shiny.
Sheen: Very good.
Handle: Floppy
Selvedge: Three cord brown wool weft wrap.
Fringe: Half inch kilim overhand knots, half inch fringe.
Pile: 4mm
Warp: White cotton
Weft: One cord black wool, one cord brown wool.
Warp Depression:Very nearly full warp depression