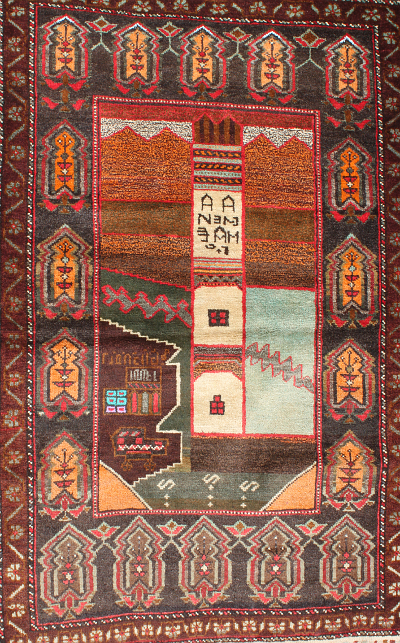 Blue Flowers Tower at Jam Afghan War Rug
This rich rug depicts the Minaret of Jam in Afghanistan. The structure sits in front of tall mountains made up of stipled reds, greens, and browns and sits on a green field. To the right of the structure sits a smaller brown structure with a view inside. Six brightly colored squares sit inside.
The colorful red, blue, and amber tufts along the fringe add a really unique accent to the rug.
Very good. Nice, unusual border.
470