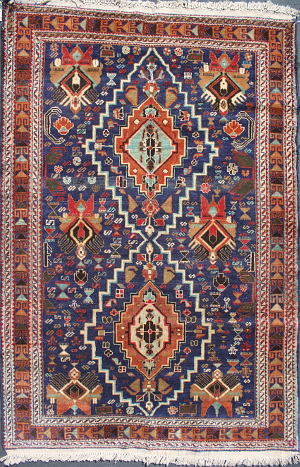 ID#:1120,
Persian Style War Rug with Subtle Images
Simplified copy of an Iranian pattern signified by the shapes and outlines of the medallions in the center. The original style usually has spandrels, however this rug does not.
The bright turquoise has faded to a sky blue and white cloudy color, meshing well with the reds, oranges, tans, and navy blues of the rest of the rug.