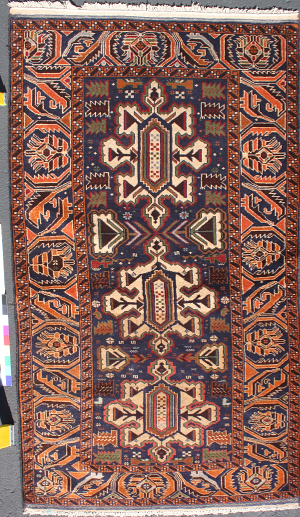 Green and Red Three Medallion Rug
Low quality Zakini rug (potentially Taimani). Three white, green, brown, and red geometric medallions run down the center of the rug-- the top medallion is 'stretched'. Triangular flower-like motifs extend from either side of the medallions. Bottom medallion is the best of the three, medallions become more simple and less accurate as they move up the carpet.
The main border is made up of smaller medallions in orange and brown with two smaller geometric guard stripes.
1627