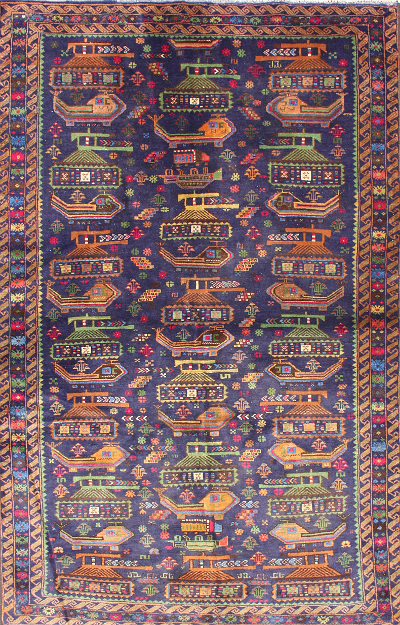 ID#:2016,
Green Tanks Brown Helis
The slightly darkened colors in this rug add a ton of dimension. Green, magenta, blue, and orange give this rug a lively vibe. The abrash in the greens, especially in the guard stripes, is interesting and adds depth.
Between the rows of tanks and helicopters are tons of smaller motifs including flowers, small plants, geometric shapes, and chevrons.