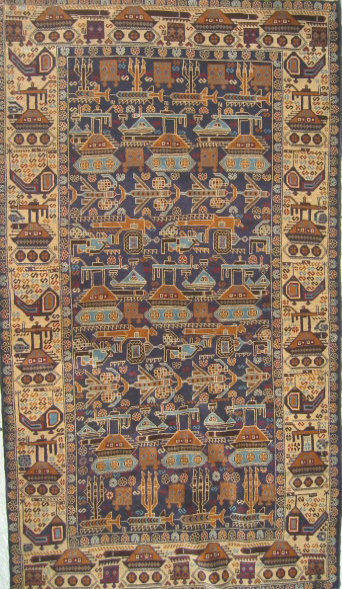 ID#:984,
Light Blue Pixilated Weapons
This rug features rows of pixelated tanks, helicopters, bombers, RPGs, and other weapons alternating throughout the dark blue background. The weapons are accented with light blue and outlined with white. Two classic flowery guard stripes border the main border which consists of alternating colorful helicopters and tanks on the sides, and trucks and tanks on the top and bottom.
There are small areas of dark discoloration on the bottom, top, and right sides of the rug.