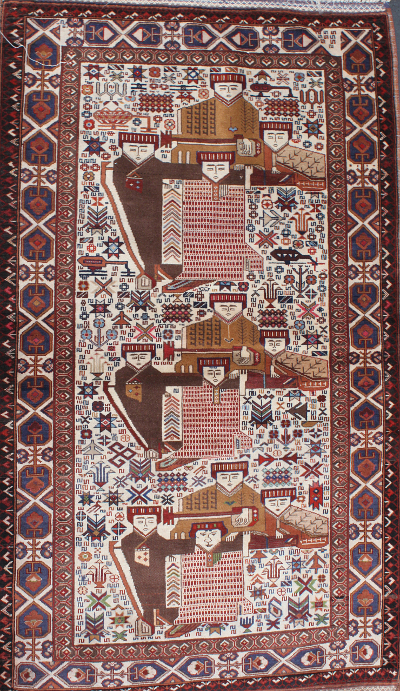 ID#:943,
Very Fine Rug with Band Imagery
The main motif of this rug are the three Turkmen musical groups shown bearing different instruments.
The negative space of the field is filled with stars, medallions, female figures, '5' shapes, helicopters, and other geometric figures.
Some people refer to these as 'Geisha rugs' which is an unfortunate misrepresentation based on a photo advertisement in Hali Magazine.