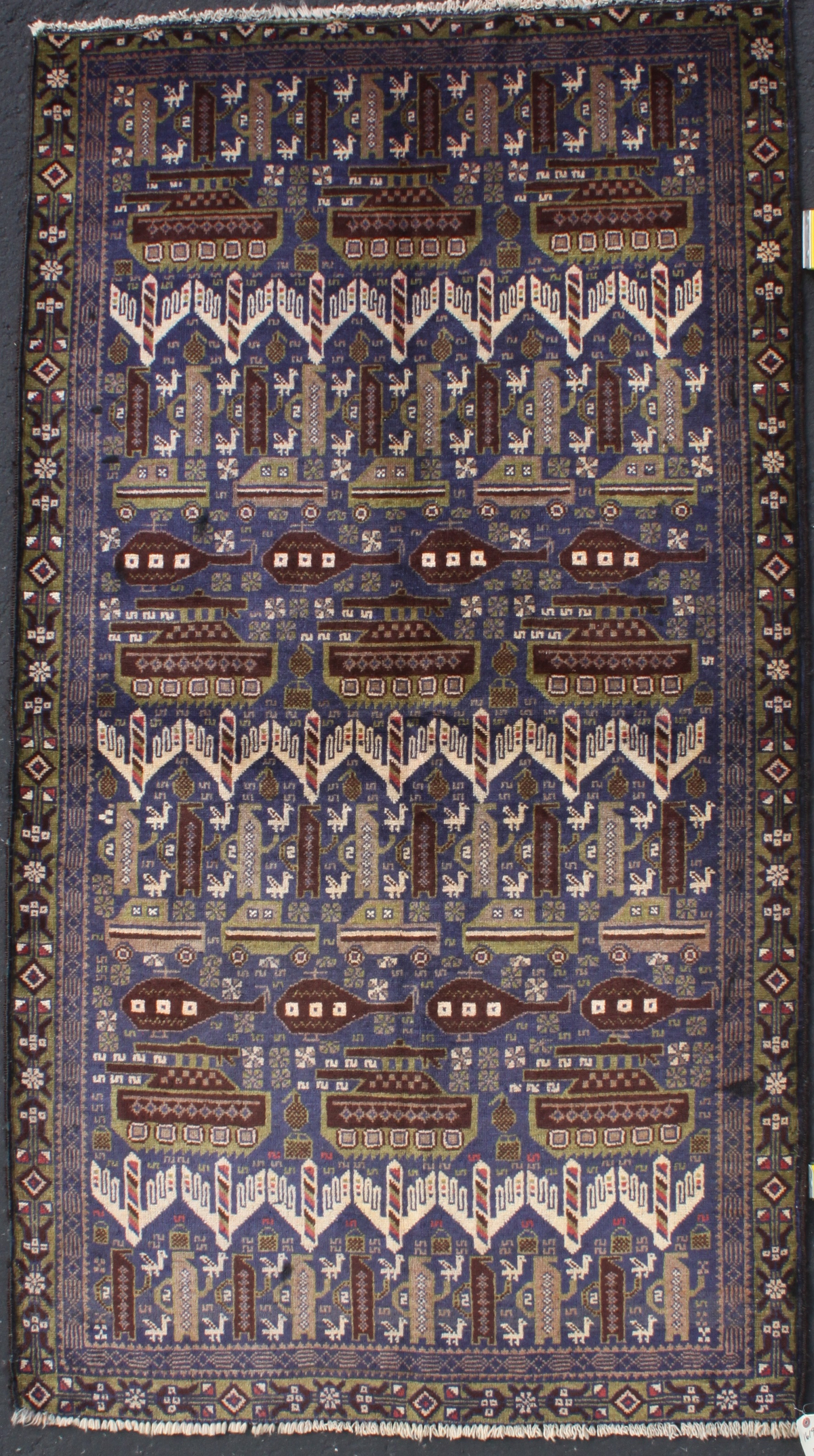 Early Bomber Helicopter Tank War Rug
Exhibited at:

ID# 1619
Date: Early 1980s
-:-
Size 44 x 79 inches
(112 X201 cm)
Knots/Inch:
8 h X 8
Origin: Afghanistan
Style: -Bomber / Helicopter / Tank War Rugs,
Other examples of this style
Tribe: Timuri
Paired with rug 1618.
This is a very early example of a Bomber/Helicopter/Tank rug with some interesting details. The tanks have unique jagged teeth on their treads and the planes have strange 'squiggly' lines on their wings.
The blue in the field of the rug is a very nice, rich color and the green is a very classic Zakini color. There are what appear to be rows human figures holding birds at the top and bottom of the rug. White birds are placed throughout the design.
There are some small dark ink stains.
Wool: Soft, flat
Sheen: Very shiny
Handle: Floppy
Selvedge: Braided dark brown goat hair with okay coverage, some damage.
Fringe: No kilim, dark grey persian closure
Pile: 7mm
Warp: Fine wool
Weft: Light grey wool
Warp Depression:No depression