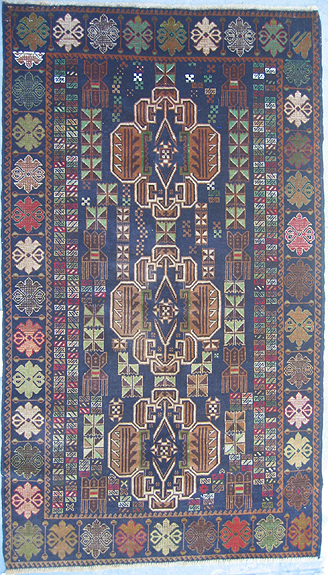 color flowers war rug
Exhibited at:

The three large medallions running down the center of this rug are typical of this style of rug. Brown fighter jets run down the sides of the medallions (the jets on the bottom have been compressed) between squares of color.
The border is composed of large multicolored floral medallions separated from the field by a brown wave pattern.
Wool: Slightly soft
Sheen: Shiny
Handle: Floppy
Selvedge: Tightly braided blue wool
Fringe: Reduced
Pile: 5mm
Warp: Naturally colored tan wool
Weft: Grey cotton thread
Warp Depression:30 degrees to full