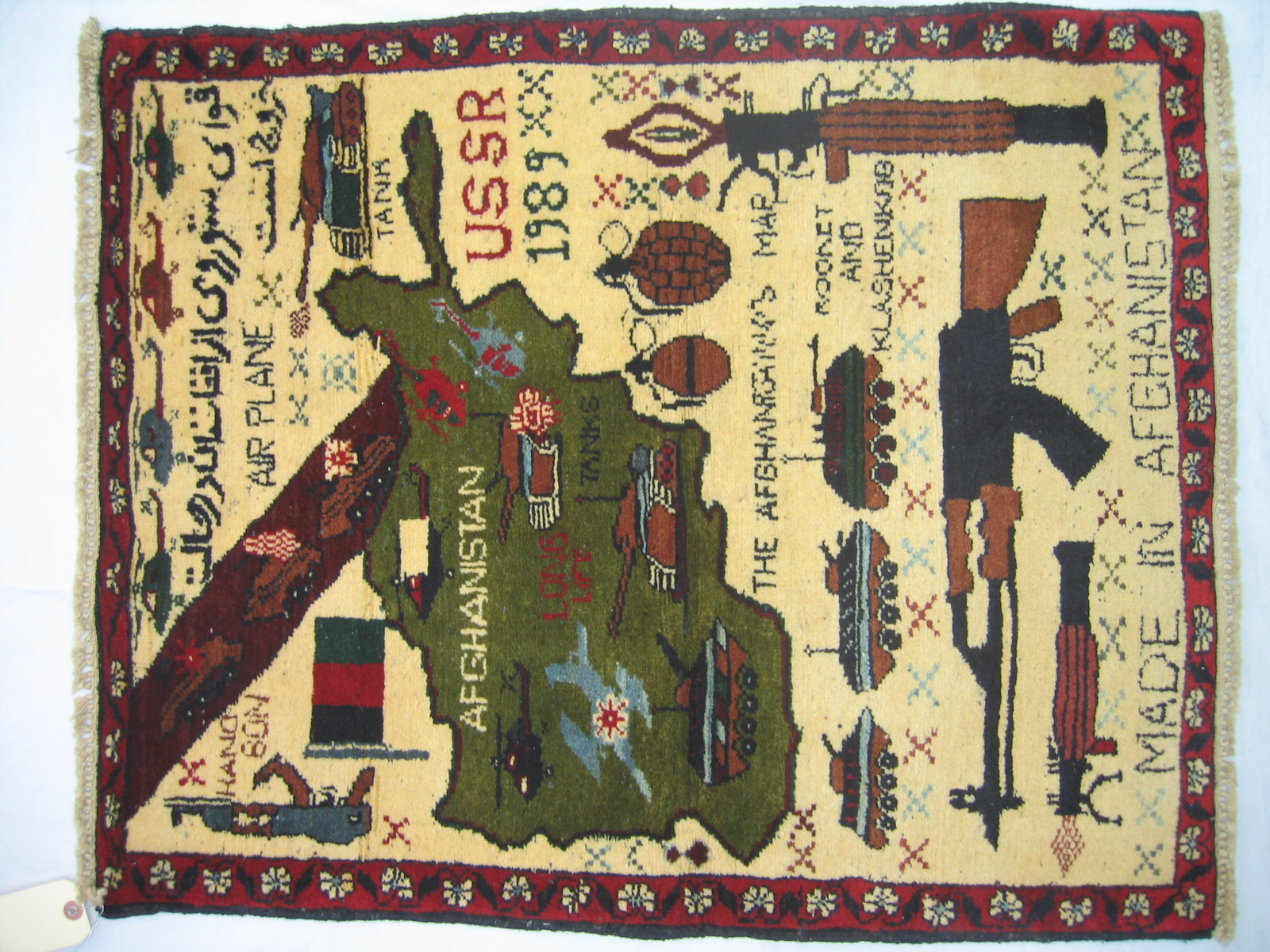 Soviet Exodus Yellow Map War Rug
Exhibited at:

ID# 425
Date: 2002
Price:$ 110
Size 26 x 31 inches
(66 X79 cm)
Knots/Inch:
11 h X 11
Origin: Afghanistan
Style: -Soviet Exodus
Tribe: Turkman
This new war rug, woven in 2002, is in perfect condition. The text in Farsi reads that The Army of the Soviets are Leaving Afghanistan, commemorating the 1989 Soviet exodus. The use of many different colors like the pale blue and grey along side the militaristic shades of green and brown is refreshing. The border is a traditional Afghan border of poppies. The addition of the tanks being bombed as they return home is a nice editorial by the artist.
Wool: The pile wool of this war rug is soft and nice
Sheen: Good
Handle: Firm
Selvedge: Two cord black wool
Fringe: Minimal kilim, overhand knot, short fringe
Pile: 6 to 7 mm
Warp: white cotton
Weft: double gray
Warp Depression:full