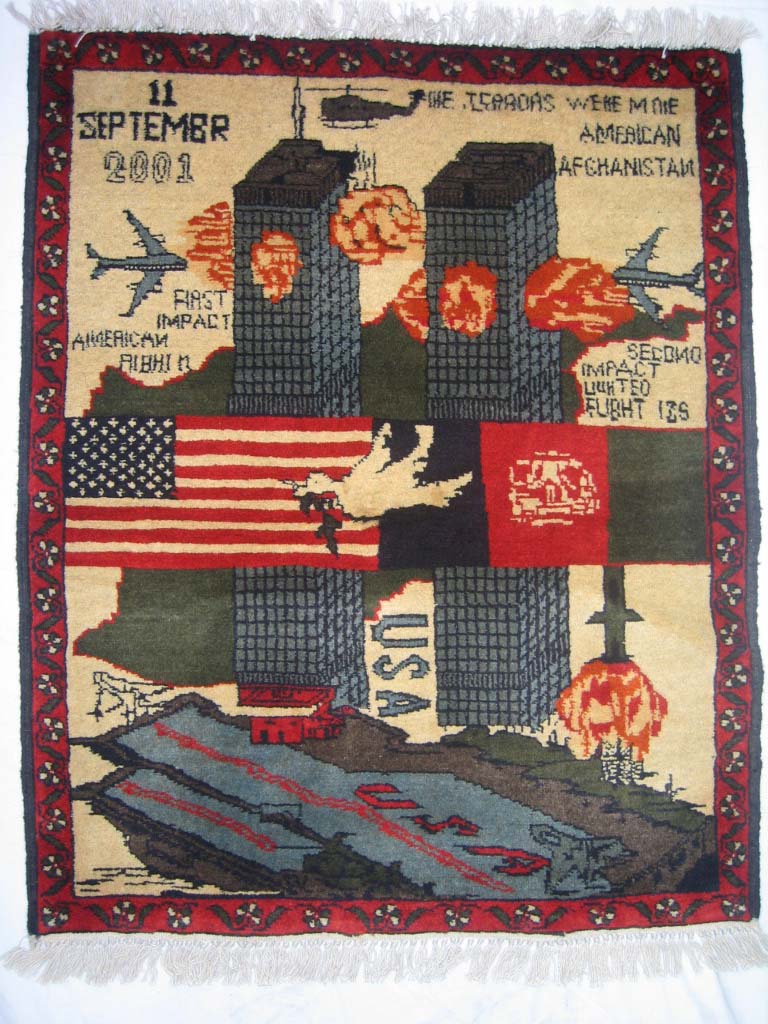 World Trade Center War Rug with Dark Colors
Exhibited at:

ID# 377
Date: 2003
-:-
Size 24 x 30 inches
(61 X77 cm)
Knots/Inch:
14 h X 15
Origin: Afghanistan
Style: -World Trade Center Flag Banner War Rugs,
Other examples of this style
Tribe: Turkman
This is the most densely knotted of these rugs we have seen. They are usually around 100 knots per inch, but this one is 210!
The colors of this rug are particularly nice also. The palate is dark, the colors are muted. The color sits well in the wool as well.
Wool: Excellent
Sheen: Very good
Handle: Firm
Selvedge: Four cord black weft wool wrap overcast
Fringe: Short kilim, overhand knots, short fringe
Pile: 6mm
Warp: White cotton
Weft: Black wool
Warp Depression:Full warp depression