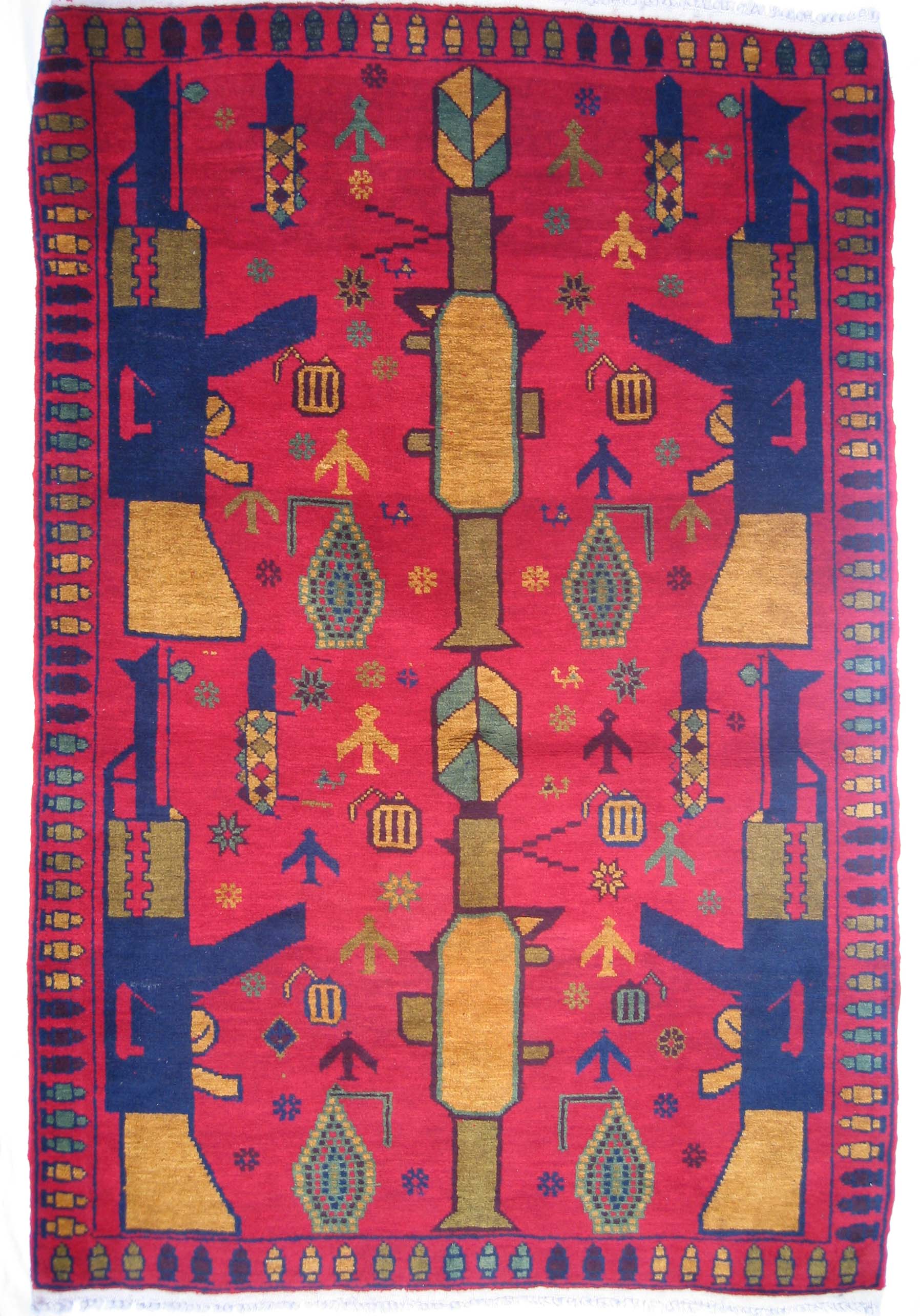 Red War Rug with Green and Tan RPG, Hand Grenades and Land Mines
Exhibited at:

The condition of this war rug is excellent.
This pattern is one of the most attractive patterns used in red rugs. The large RPG's running down the middle balance the largeness of the AK-47s and provide a symmetry to the whole design.
The color of this rug is a burgundy. The selvedge is a beautiful red color.
The dagger shaped motifs are a form of land mine. They are like a hand grenade on a stick. The stick is mounted in the ground and a trip wire is attached to the top of the grenade part. When the wire is pulled the grenade part explodes, above ground, wreaking terrible damage to anyone around. Simple and brutal.
The octagonal forms with three lines running vertically through the middle is some kind of mine or improvised explosive device one sees occasionally on war rugs. If you know what it is specifically, please contact us.
Wool: The wool of this war rug is lustrous, thick and dense - well above average.
Sheen: The sheen on this war rug is good.
Handle: Floppy
Selvedge: Very nice selvedge on this rug. It is a tightly wrapped in red wool, two cord.
Fringe: Overhand knots, minimal fringe
Pile: 6mm
Warp: White cotton
Weft: Red wool
Warp Depression:Minimal warp depression