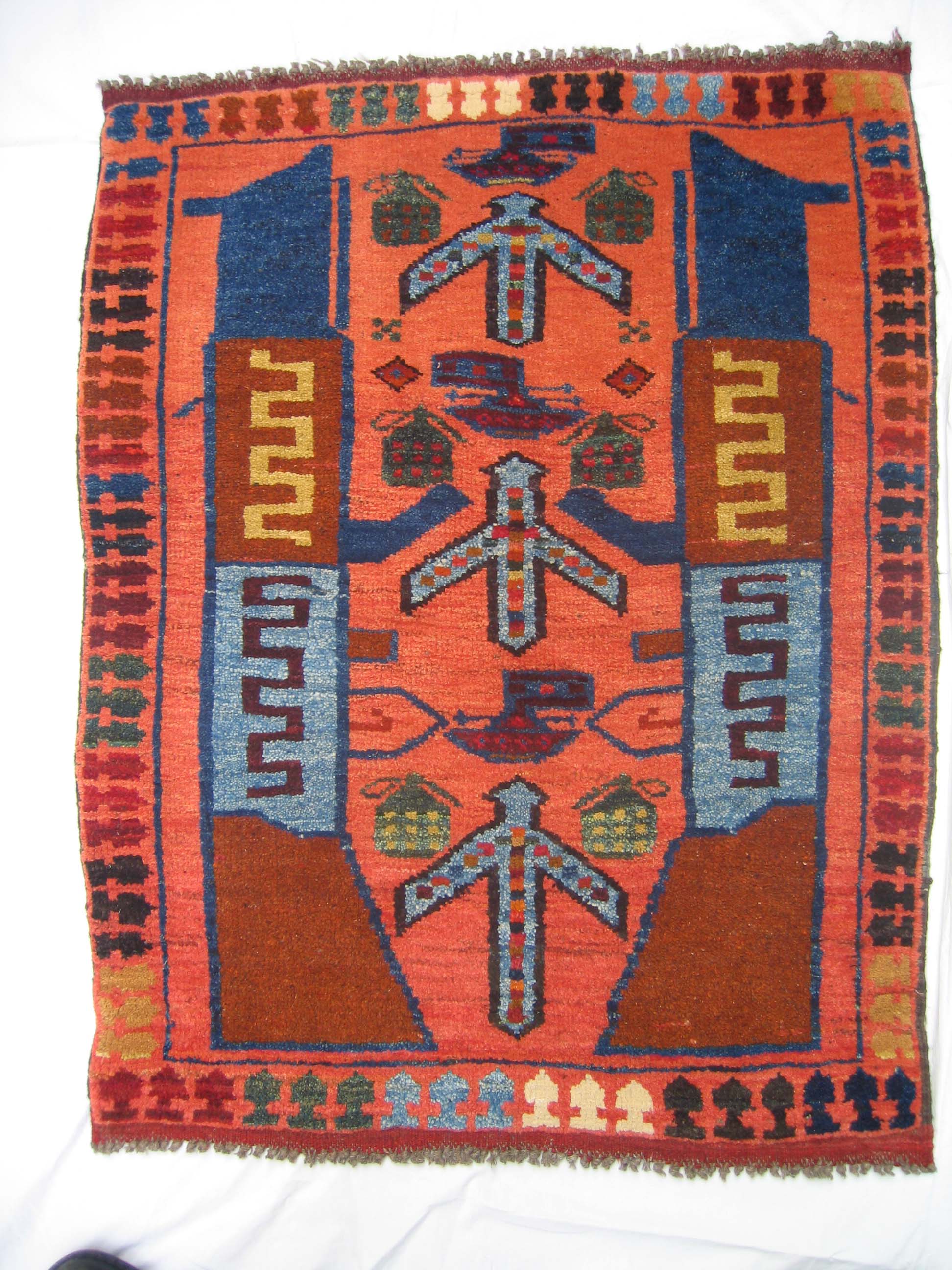 Small Red War Rug with Three Bombers Running Up Middle
Exhibited at:

ID# 361
Date: 2003
Price:$ 175
Size 28 x 36 inches
(71 X91 cm)
Knots/Inch:
7 h X 9
Origin: Pakistan
Style: -Red Rugs, a war rug classic.
Tribe: Turkman
This new war rug is in very good condition. It has nice colors which look like vegetable dye. Nice design. AK's are nicely stylized; they are big and boxy. Nice contrast of colors. Nice drawing.
Wool: Good
Sheen: Good, underdeveloped.
Handle: Floppy, slightly firm
Selvedge: One cord dark brown overcast
Fringe: Half inch red wool kilim, overhand knots, almost no fringe.
Pile: 7mm
Warp: Grey wool
Weft: Brown wool
Warp Depression:Minimal warp depression