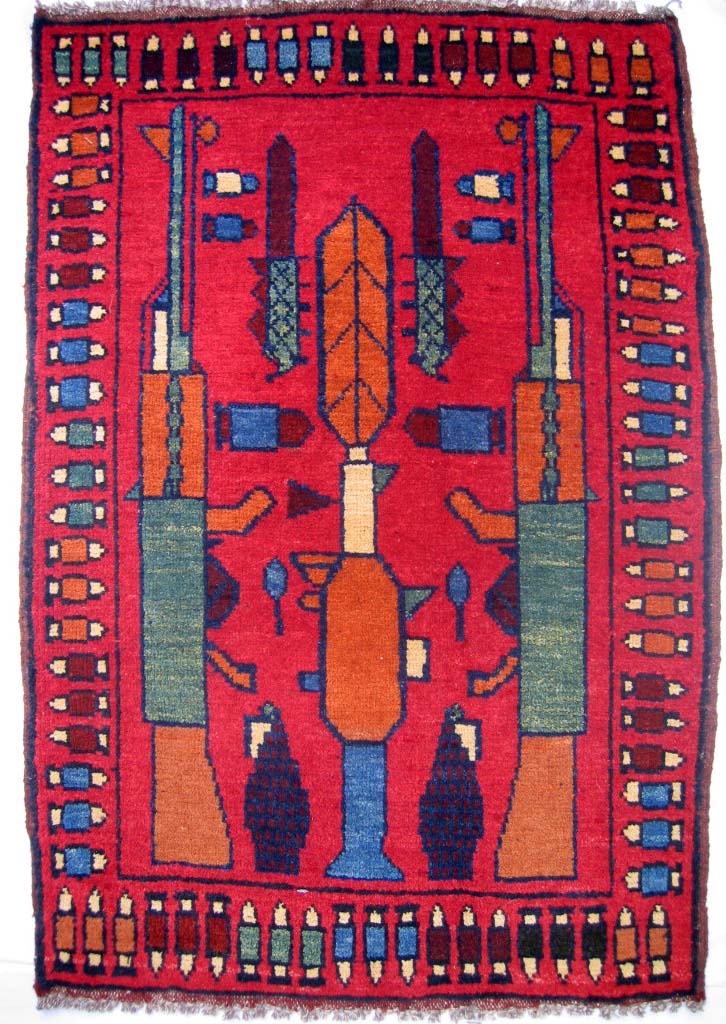 Small Red War Rug with RPG in Middle of Field
Exhibited at:

ID# 359
Date: 2003
Price:$ 115
Size 26 x 37 inches
(66 X94 cm)
Knots/Inch:
7 h X 7
Origin: Pakistan
Style: -Red Rugs, a war rug classic.
Tribe: Turkman
The composition of this design. One does not see this design in small rugs. Reminiscent of prayer rug. Everything points towards the top.
Mixture of synthetic and natural dyes.
Wool: Good, dense, slightly dry
Sheen: Good
Handle: Firm
Selvedge: Two cord brown wool overcast
Fringe: Very short brown kilim, overhand knots, minimal fringe.
Pile: 5mm
Warp: Grey and white wool
Weft: Brown wool
Warp Depression:45 degree warp depression