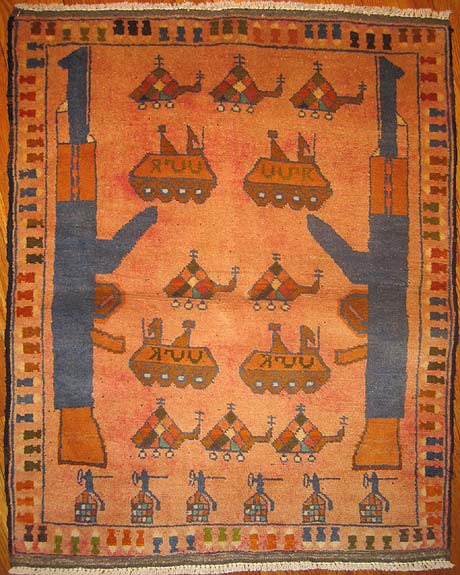 Small Washed Red Rug with Six Grenades on Bottom Row Afghan War Rug
Exhibited at:

ID# 313
Date: 2002
Price:$ 0
Size 27 x 32 inches
(69 X81 cm)
Knots/Inch:
9 h X 9
Origin: Pakistan
Style: -Red Rugs, a war rug classic.
Tribe: Turkman
"The condition of this new war rug is good. This is an Afghan war rug that was washed using a special technique in Pakistan before it was shipped to us. It has a nice abrash to it.
Wool:
Sheen:
Handle:
Selvedge:
Fringe:
Pile:
Warp:
Weft:
Warp Depression:Very nearly full warp depression