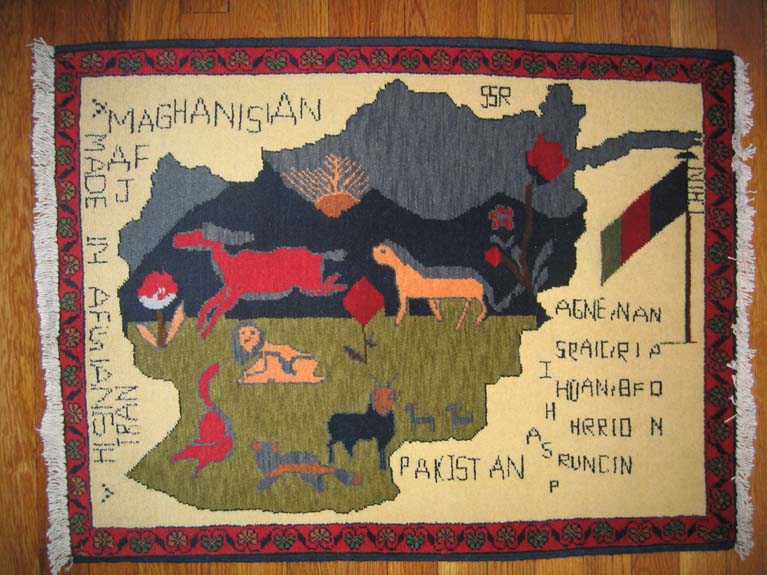 Afghan Map rug with Sun Rising Over Mountains - No Weapons
Exhibited at:

The condition of this new Afghan rug is perfect. This rug showcases the beautiful Tora Bora mountain region with the sun seen between two peeks and various wildlife and flowers. The colors used are wonderfully vivid and the two shades of blue used next to each other are particularly nice.
By all technical means, this has no commonly known ""war"" images of weapons. However, we feel they are important art forms to be included in a war rug collection. This is because these rugs are derived from war rugs, and also because many maps were first charted for reasons either for war, or as a result of war. Territory and border disputes are often the only, and oldest, reasons for war.
Wool: The wool is of good quality.
Sheen: The sheen is underdeveloped and will improve over time as the wool oxidizes.
Handle: The handle of this war rug is firm.
Selvedge: The selvedge consists of 3 cord wool flat warp wrap.
Fringe: The 1 inch fringe on this Afghan rug has Persian closure.
Pile: Wool 5mm.
Warp: White cotton.
Weft: Black cotton.
Warp Depression:Full warp depression, double knotted