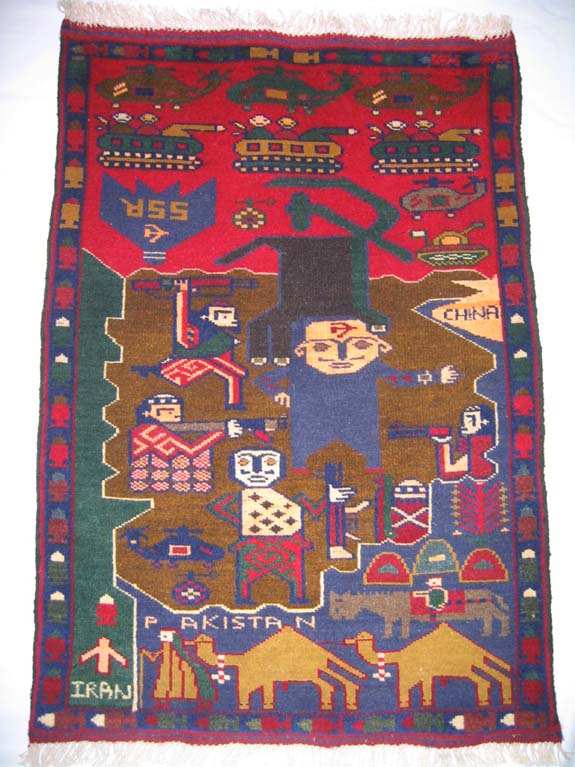 Small Soviet Hand Afghan War Rug with English Text
Exhibited at:

ID# 259
Date: 2002
-
Size 26 x 36 inches
(66 X91 cm)
Knots/Inch:
7 h X 11
Origin: Pakistan
Style:Najibullah War Rugs Civil War
Tribe: Turkman
This new Afghan war rug is in good condition. It is densely knotted with some undyed wool. The bullet border is nice.
This rug depicts the story of the Soviet puppet government headed by Najibullah, the large human figure with the hammer and sickle on his forehead. He is held by the Soviet hand reaching down through Uzbekistan.
Wool: Fine and soft. Each color wool has a different texture.
Sheen: Good
Handle: Between floppy and firm
Selvedge: Three cord brown wool
Fringe: One half inch red wool kilim with thin blue stripe, overhand knots, and one inch fringe
Pile: 4mm wool
Warp: White cotton
Weft: Black wool
Warp Depression:45 Degrees