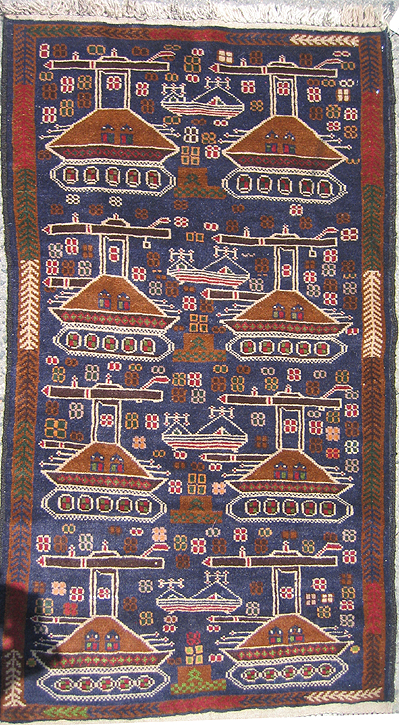 Small Pixilated War Rug #2
Exhibited at:

ID# 2047
Date: 1990s
-
Size 29 x 54 inches
(74 X137 cm)
Knots/Inch:
12 h X 14
Origin: Afghanistan
Style:Pixilated War Rugs
Tribe: Baluchi
This rug is one of a pair. The wool is good, the knotting is good. The inter-relation between the large and small motifs works nicely.
Wool:
Sheen:
Handle:
Selvedge:
Fringe:
Pile:
Warp:
Weft:
Warp Depression: