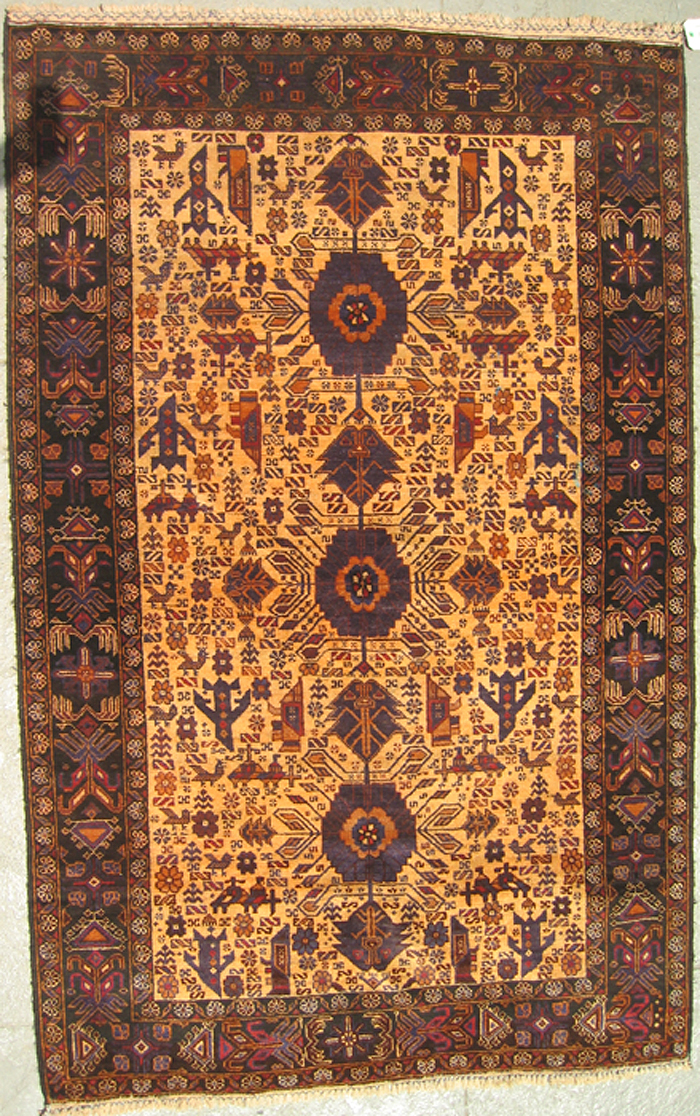 Light Field Floral Medallion
Exhibited at:

ID# 2007
Date: 1980s
-:-
Size 51 x 80 inches
(130 X203 cm)
Knots/Inch:
8 h X 9
Origin: Afghanistan
Style: -Small Floral Medallion War Rugs,
Other examples of this style
Tribe: Baluchi
This rug is woven by the same artist as this rug The wool and weave of both are very similar, but so is the use of color, border proportions, image scaling. The clincher is the main border designs. Both are great rugs, noteworthy for their color. Price reduced 1/29/2014.
Wool: soft good
Sheen: good
Handle: floppy
Selvedge: 2 cords black goat hair
Fringe: minimum kilim on one side, 1 inch killim with 2 cord red and purple, hand knots, minimum fringe
Pile: 4 millimeters
Warp: light brown cotton
Weft: 2 gray cords
Warp Depression:Nearly full warp depression