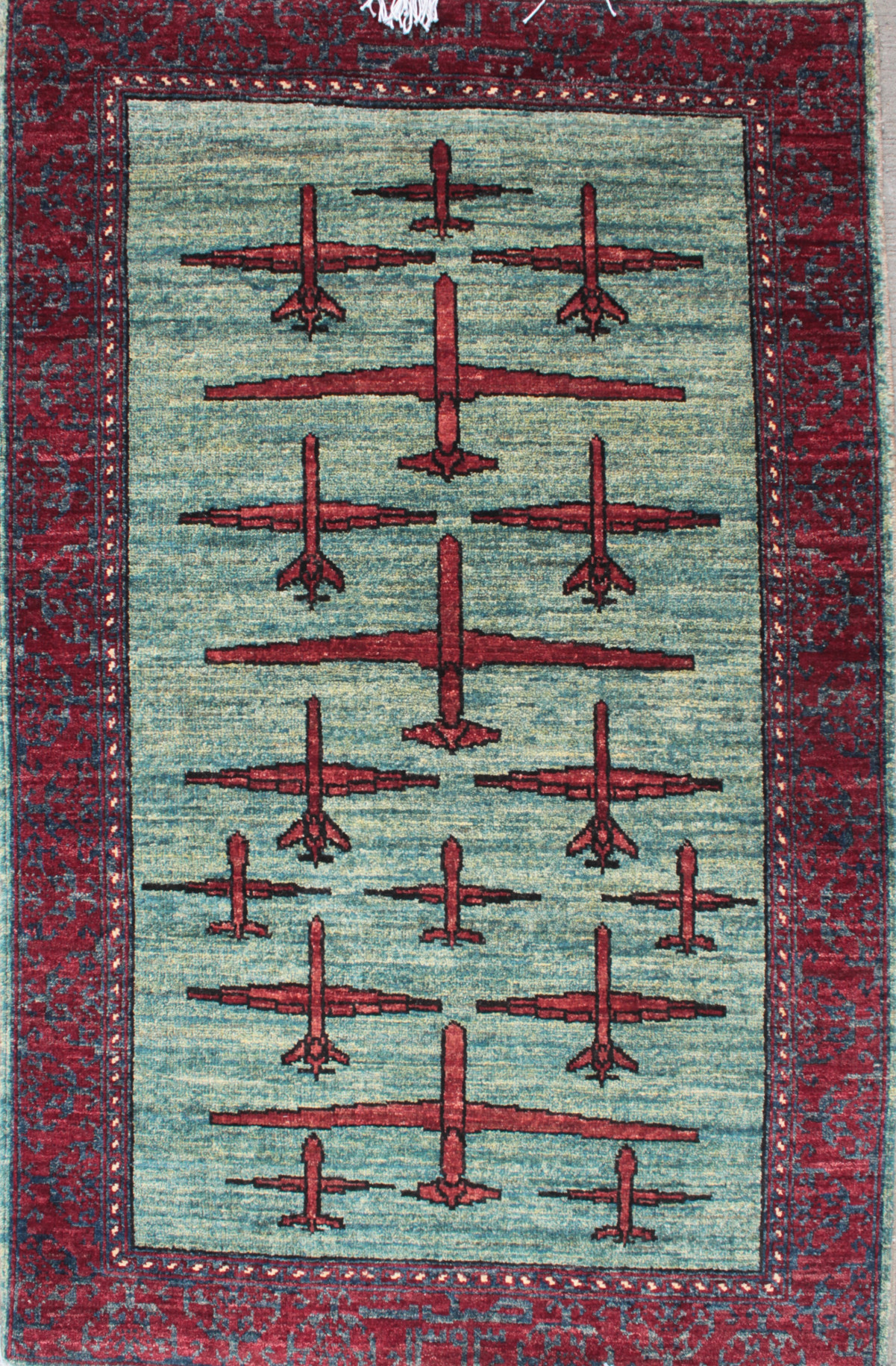 Blue Green Sky Three Drone War Rug (2015)
Exhibited at:

ID# 1673
Date: Dated 1393 which is 2015 in the Gregorian calendar.
-:-
Size 36 x 58 inches
(92 X148 cm)
Knots/Inch:
9 h X 7
Origin: Afghanistan
Style: -Three Drone War Rug,
Other examples of this style
Tribe: Turkman
The wool and color are excellent quality, and a great compliment to the design. The field is greenish sky blue, and the border is red over a background of darker blue.
The unmanned aerial vehicles are the Predator which is smallest, the Reaper which is the middle size, and then the huge Global Surveyor.
Dated at bottom, 1393 or 2015.
Wool: Excellent. The 2015 rugs used hand spun wool of the best quality, and it shows.
Sheen: Very good
Handle: Firm, solid. Warp depression gives a thicker foundation and a firmer handle.
Selvedge: Unusual, tan coarse wool wrapped over one thick band, then interlocked with body of carpet
Fringe: Simple white cotton.
Pile: 5mm deep wool
Warp: White cotton
Weft: Grey cotton.
Warp Depression:Full warp depression, a.k.a. double knotted.