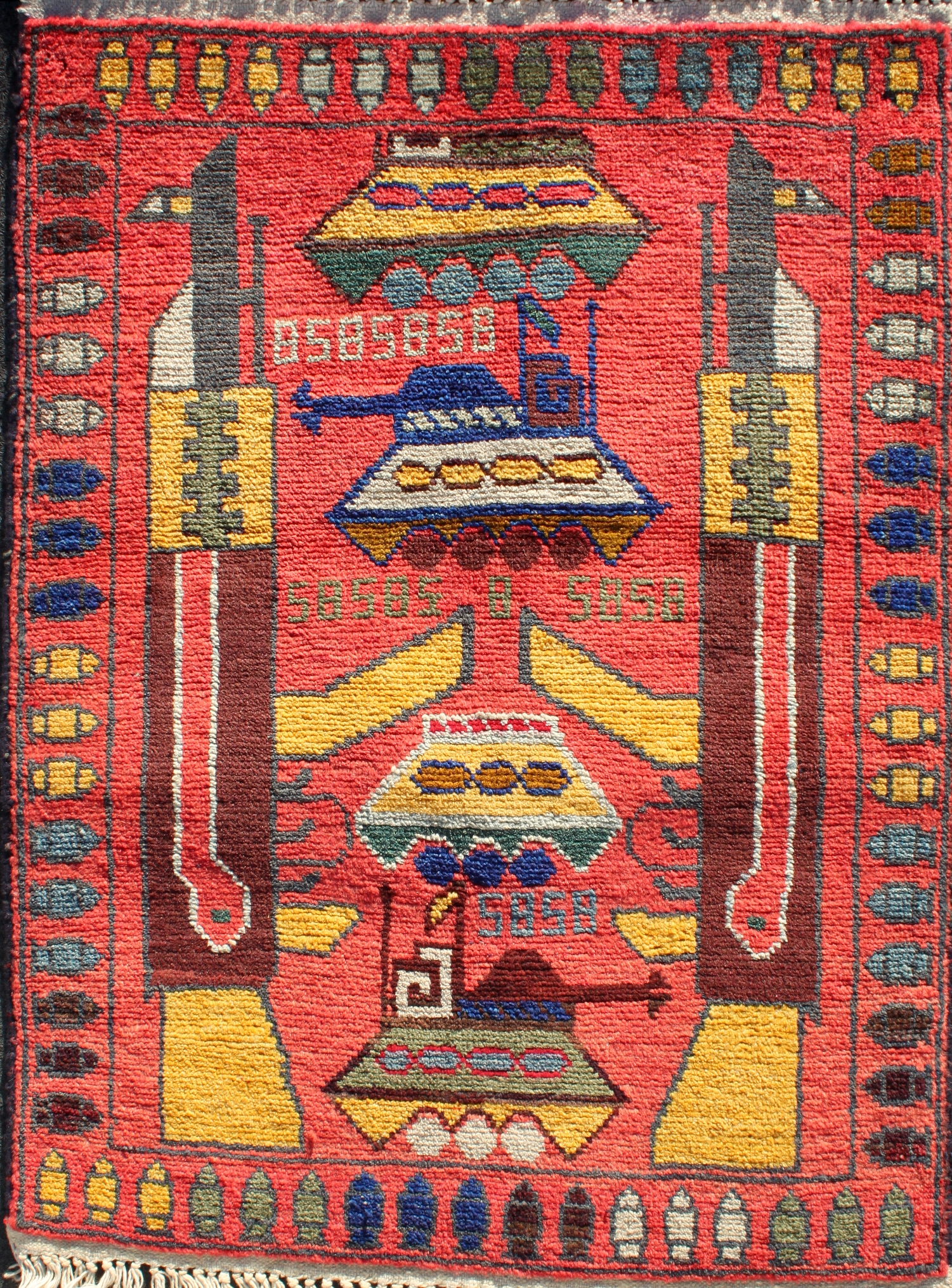 Classic Red Rug (Bullet Border Outlined with Blue)
Exhibited at:

ID# 1577
Date: 1990's, so about 20 years old but in new condition. Never used.
-:-
Size 26 x 34 inches
(66 X87 cm)
Knots/Inch:
7 h X 6
Origin: Pakistan
Style: -Red Rugs, a war rug classic. ,
Other examples of this style
Tribe: Turkman
A Red War Rug that airs on the peachier side, tonally. The images are crisp and clean. Large bullets surround the border. Large planes of yellow brighten the entire piece.
Wool: Dense and thick.
Sheen: Good
Handle: Somewhat floppy, relaxed and strong.
Selvedge: Two cord black overcast.
Fringe: Half inch kilim, plainweave, with two inch fringe
Pile: 1mm
Warp: Light sand cotton
Weft: Double wefted
Warp Depression:Minimal warp depression. Both nodes of each knot are clearly visible.