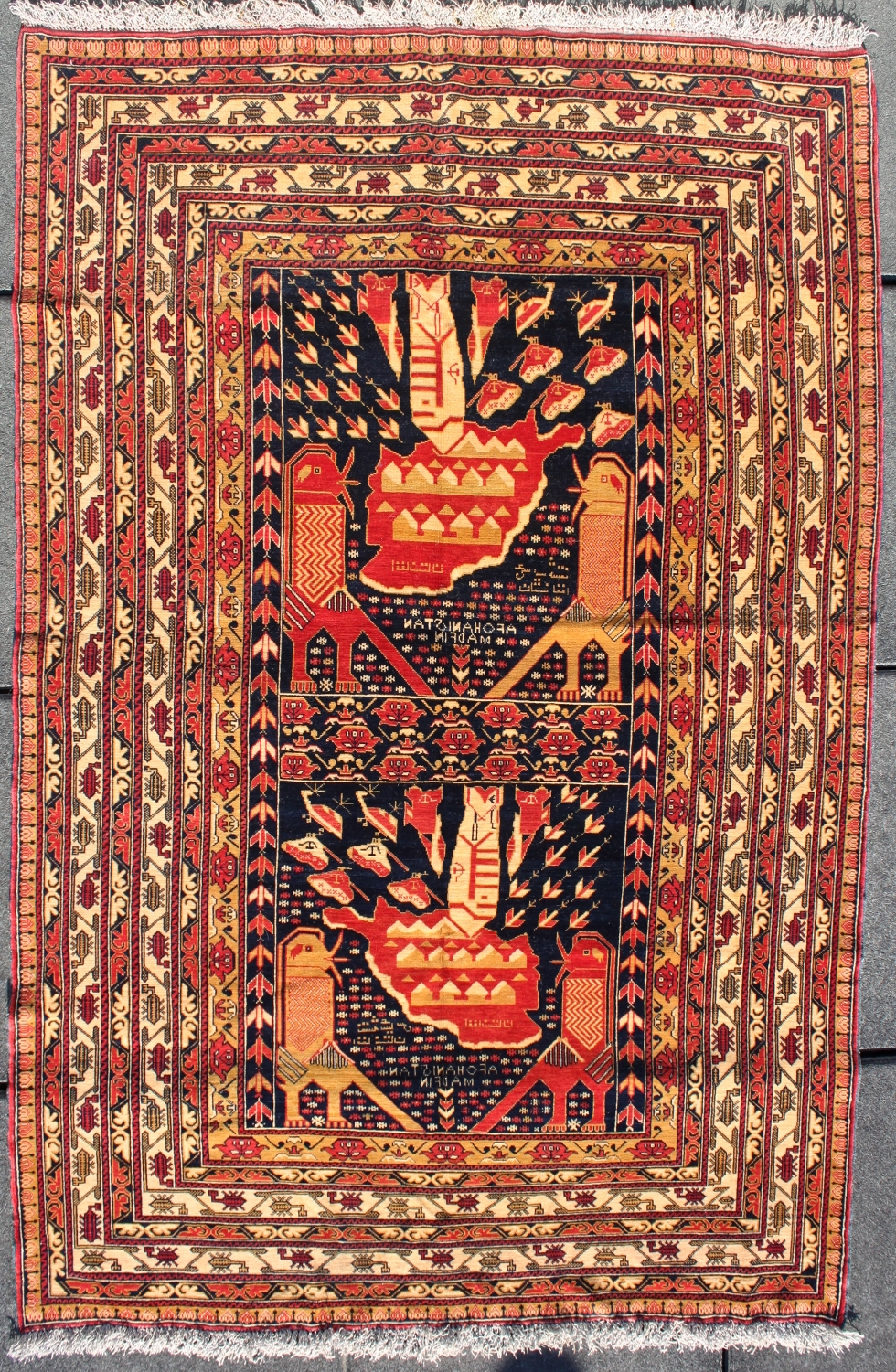 Ali Khwaja War Rug with Planes, Tanks, and Bombs Pouring into Map of Afghanistan. On Hold for MdC on 3/2/15
Exhibited at:

One of the most important Ali Kwaja rugs. Thicker than usual pile. Great condition. Sold into important Italian collection.
Wool:
Sheen:
Handle:
Selvedge:
Fringe:
Pile:
Warp:
Weft:
Warp Depression:Full warp depression. Only one node of each knot can be seen from back, so the other half of the knot is mashed underneath the visible node. Super quality.