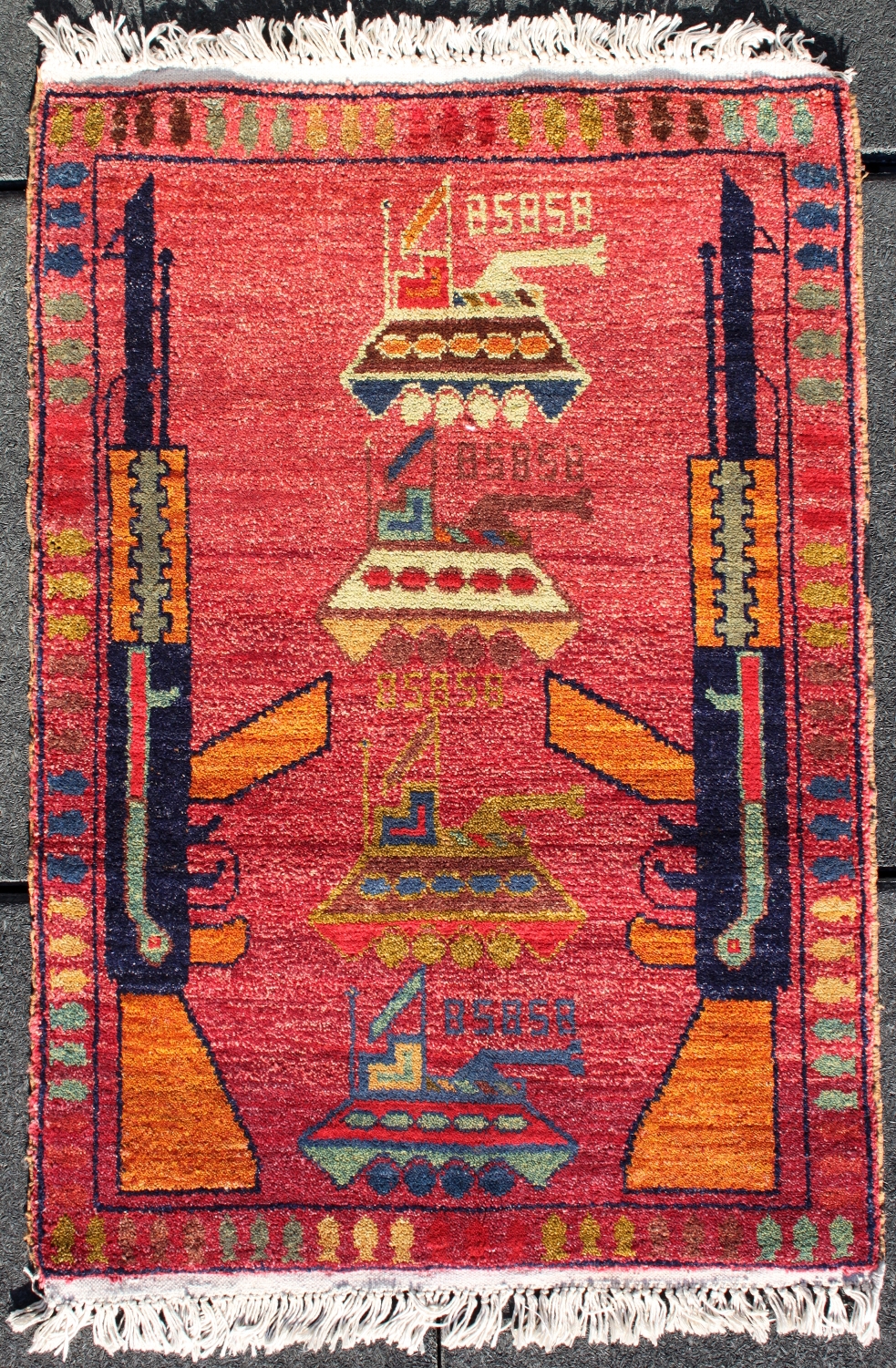 Red War Rug with Green Tanks and Simple Bullet Border
Exhibited at:

ID# 1569
Date: 1990's
-
Size 26 x 36 inches
(66 X91 cm)
Knots/Inch:
7 h X 6
Origin: Pakistan
Style:Red Rugs, a war rug classic.
Tribe: Turkman
This rug is in great condition. The muted red wool is very unique, with an abrash throughout. The AK's aligning both sides are big and bold, while the tanks down the middle are bit more subdued in color. Colorful bullets line the border.
Wool: Thick and dense
Sheen: Soft sheen
Handle: Very study and durable
Selvedge: Tan overcast
Fringe: Two in fringe with one inch cotton plainweave
Pile: 6mm
Warp: White cotton
Weft: Double wefted red cotton
Warp Depression:Partially depressed